The Department of Estates and Facilities Management at the University of Sheffield is responsible for maintaining the University's buildings and gardens, managing its property and facilities and procuring new buildings.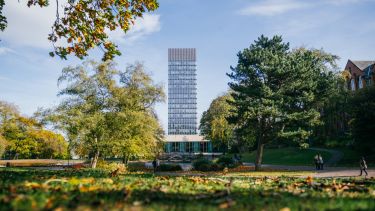 Off
The University's estate contains a wide and varied range of properties which understandably present their own challenges.
Some, such as the Arts Tower, are of great architectural importance and must be preserved as part of our national heritage, whilst others such as the award-winning Information Commons, are modern and sophisticated in their design and servicing.
Our staff will continue to strive for excellence in everything they put their hand to. The integration of these services does provide a unique opportunity to improve and build on the firm foundations that have been achieved over many years.
A global reputation
Sheffield is a research university with a global reputation for excellence. We're a member of the Russell Group: one of the 24 leading UK universities for research and teaching.