Biodiversity is the variety of life on earth and includes all species of plants, animals and the natural systems that support them.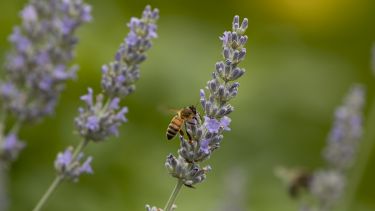 It has an intrinsic value and is also the earth's life support system, providing essential services ranging from clean water and air, crop pollination and products such as coal and timber, through to the potential to help in flood mitigation and alleviating the effects of climate change.
Culturally, biodiversity provides opportunities for recreation and tourism and contributes to wellbeing.
Sadly it is under threat, both globally and nationally, and preserving it is a now major challenge.
The University of Sheffield aims to operate in a sustainable way and to minimise its impact on the environment. Part of this commitment includes protecting and enhancing biodiversity on campus and within the city.
---
Biodiversity Action Plan
As an environmentally responsible organisation that owns and manages a significant area of green space, the University made a commitment to develop a Biodiversity Action Plan in the corporate Environmental Policy when it was reviewed in 2008.
The University's Biodiversity Action Plan identifies opportunities to protect and enhance the biodiversity value of our green space, and fits within the context of national, regional and local action plans.
It aims to maximise the ecological value the university's green space for the benefit of a wide range of flora and fauna, whilst at the same time retaining its functional value.
The long term vision is not only to increase the amount of green space the university has, but improve the biodiversity value of the existing estate and to contribute, where possible, to local, regional and national biodiversity targets.
The university's green space will also be managed and developed so that it provides positive benefits and psychological well-being to students, employees and other users of the university estate.
The steering group has approached the production of the BAP differently to contemporary models.
Rather than focussing on the traditional format of Habitat Action Plans and Species Action Plans, the UoS BAP focuses on a range of themes through which biodiversity can be improved, for example, amenity planting and development projects.
Read our Biodiversity Action Plan (PDF)
---
Downloads - management of our land
A world top-100 university
We're a world top-100 university renowned for the excellence, impact and distinctiveness of our research-led learning and teaching.