Experts work together to save one of the University's trees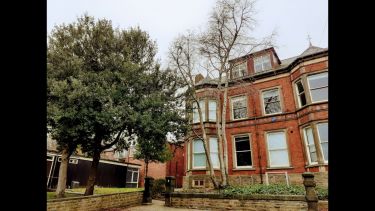 The University were contacted by Yorkshire Water following the report of a water leak.  The Water management team arranged for the issue to be investigated and due to the care and attention of the approved contractors choosing to excavate the area by hand digging - large tree roots were uncovered. 
A site meeting was convened between the Water management team and contractors Hallamshire Heating as well as the University's Landscape management team being invited to collaborate.  
Where as many in a similar situation may take the easy option of felling the tree to take it out of the equation completely, the experts from the three parties worked together to engineer a more complex but also much more sustainable solution which involved relocating the water pipe in a way that would also save the tree.
The agreed approach is in line with the University's policy on trees, that felling should only happen as a very last resort and for every tree that has to be felled two trees will be planted as near as possible within the next planting season.   
A world top-100 university
We're a world top-100 university renowned for the excellence, impact and distinctiveness of our research-led learning and teaching.