Property and Business Services
Our teams support the University's planning and development to realise its estates strategy.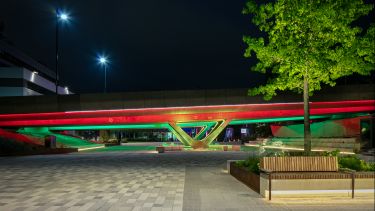 Off
Space and Strategy Management 
This team supports the University in functioning with the resources that it has in terms of space management. They also provide forward-thinking strategic plans for the size and shape of the University's estate. 
Land and Property Management
This team deals with the complex legal and contractual issues that naturally arise across a large and diverse property portfolio such as we have here at the University of Sheffield. This can include legal compliance, property leases and transactions, acquisitions and disposals. 
Surveying
The surveying team provides a range of property related skills and professional experience, including asset management, building surveying and services engineering. 
Asbestos Management
Asbestos used to be an important building material but is not used anymore. Before we purchase an existing property or you ever enter one of our buildings our Asbestos Management team will have ensured that it is safe and fit for use as well as developing procedures to manage the risk presented by asbestos. 
Information Management
This team provides support for the powerful information management systems and software systems used by EFM. These include Planon which enables us to effectively solve our facility management and estate challenges, and Micad Property Compliance Software.
Click here for contact details for staff in Property and Business Services (internal access)
A global reputation
Sheffield is a research university with a global reputation for excellence. We're a member of the Russell Group: one of the 24 leading UK universities for research and teaching.