Engineering Pathway accommodation scholarship
Accommodation scholarships are available for all Widening Participation and female applicants on the Engineering Pathway.
Eligibility
You are eligible to apply for the scholarship if you meet any of the following criteria:
You are a female applicant.
You are from a black and minority ethnic group.
You have been in care as a looked-after child for at least 13 weeks since the age of 14.
You have a disability.
You are a carer for an ill or disabled family member.
You come from one of the most deprived areas of the country as defined by the government's IMD (Indices of Multiple Deprivation) database. If your postcode IMD value is 16,250 or less, you meet this criteria. You can check your postcode using the IMD search tool. Please note this map only covers England and the postcode we will use is that of your home address in your last year of school or college.
You come from an area where it is unusual for people to go to university. This is defined by the government's classification called Polar 3, to meet this criteria your address must fall into quintile 1 or 2. Check your address area using the Participation of Local Areas (POLAR) search tool. We'll use your home address in your last year of school or college. Please note this information only covers the UK.
You were/are in receipt of a Maintenance Grant as an undergraduate.
The awards will be paid/provided to cover accommodation for the four weeks during the Engineering Pathway and are in addition to other scholarships currently advertised for Home, EU and Overseas students.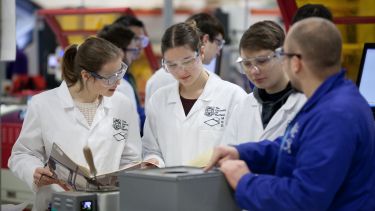 A world-class university – a unique student experience
Sheffield is an engineering research university with a global reputation for excellence. We're a member of the Russell Group: one of the 24 leading UK universities for research and teaching.
Explore the University
Discover why Sheffield is the right choice for you at one of our open days or events.