Supporting students in need
Thanks to you, we're able to offer support to students who need it most. Here you'll find examples of how your gifts have benefitted our students and are making a real difference to their lives.
Currently, more than 800 students are studying at Sheffield with a scholarship
Almost 300 scholarships were funded by donors in 2020
Last year 520 donors supported scholarships
£257,000 was donated to the Student Hardship Fund in 2020
A poem of thanks from scholarship recipient Ryan
Receiving a scholarship has changed my time at Sheffield from being a source of great stress to an incredible experience. I couldn't be more grateful."
Jasmin Yeo
BA Architecture student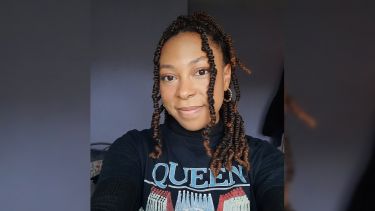 The lockdown restrictions meant that my hours at my part-time job weren't as flexible and were seriously cut down. Eventually, I had to stop working because my work hours started to clash with my uni timetable. Without this income, it was really difficult to generally live at uni and cover my placement travel costs.
Having financial difficulties definitely impacted my studies and my mental health. Instead of being able to focus on my work, I was constantly worrying about how I was going to get cash to get to and from my placement, or how I was supposed to pay the increasing house bills because I was studying from my uni house. I honestly considered not going back to university for semester two because the financial stress was just too much. 
I felt a bit hopeless. I couldn't see a resolution to the situation without any extra help from a grant.
Since I've had the grant, I've felt a lot more focused on my studies. I just generally feel relieved that I can get to the end of my degree without having to constantly stress about finances.
Thank you for the kind and thoughtful donation to the Student Hardship Fund! This donation helped me when I had no-one else to turn to for help. So for that, I can't thank you enough.
I have found the whole experience of providing the scholarships really positive and I look forward to following the students' onward progress. Giving the scholarships has, in my view, given me as much as it has given the students."
Scholarship donor
Just what does a scholarship allow our students to do?
I was so touched that someone believed in me enough to invest in my future that it gave me even more determination to succeed. I will be forever grateful and will always want to do them proud."
Sarah Miller
MSc Data Science 2018
I'm 37 and a mum to 3 boys. I am a first year student adult nurse, going back into education for the first time in 14 years! I cannot begin to tell you the difference the scholarship has made to me and my family's life. I have 2 disabled children and was originally going to continue working throughout my studies every weekend to help support my family's additional financial needs.
This scholarship has meant that I have now been able to stop work at the weekend and spend those few precious days supporting my children and making sure their needs are met. My children need a lot more support than your typical child and really struggle with separation anxiety. 
I cannot thank you enough and cannot tell you how much we appreciate it as a family and the massive impact it has had on us! We would have really struggled without it, especially my children. I cried the day I found out I had received it as it was such a relief knowing I could study but also be the mum I need to be for our children.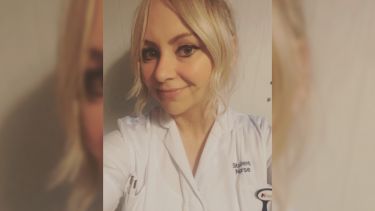 I am hoping to be a palliative care nurse once I have qualified as I've seen first hand what those incredible nurses do to support patients and their families. They supported me through the most difficult time when I lost my dad 2 years ago and I hope one day to be able to support those going through the very same thing.
How can scholarships support our future professional sports men and women?
"I was homeless for a time as a teenager and I didn't even think I'd make it through school. But thanks to the support I've received, I've been able to turn my life around."
Martha O'Toole
LLB Law 2018, MA Legal Practice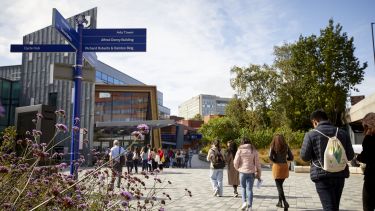 I'm a single full time parent to an 8 year old girl and I'm now studying at the University of Sheffield. I didn't do well at school, not for a lack of intelligence but I struggled with the social aspect of secondary school. I left with no qualifications, and worked in various minimum wage jobs for the next 10 years.
I then became a father, which was not something I was expecting but once she was born I was truly enamoured. Unfortunately after her first birthday, I became a single parent. It was at this point I knew I needed to change, I wanted a better life for my daughter and myself.
Going to university with all its extra costs was a daunting prospect, which is why I applied for the scholarship. I was absolutely delighted to find out I had been accepted, it was such a relief to know there was going to be such an amazing amount of financial support to help with my studies.
I'd like to thank you from the bottom of my heart, it has made this year so much less stressful, and my anxieties about doing a course and being able to afford to do so have been eased greatly. I hope to complete my degree with top marks, and go on to study for a masters and possibly even more! Thank you.
We know statistically that less than half of students from disadvantaged backgrounds actually go on to higher education. [These students] are as bright as people from more well-off backgrounds, but they do need a bit of support, and financial anxiety can be a big factor in deciding not to go to university. [Scholarships] are helping to level the playing field
Joe Woolway 
Senior Financial Support Officer
Your support for scholarships is helping Salma fulfil her ambition to become a doctor serving the people of South Yorkshire.
This scholarship has enabled me to take on an MSc(res) degree in Translational Oncology, a field I am passionate about, without having to worry about financial matters. After my masters, I hope to either secure employment in cancer research with a focus on research for novel cancer therapies or pursue a PhD programme. Thank you for your financial support. I really appreciate it."
Abena Amponsah
MSc(Res) Translational Oncology
I'm indescribably grateful for the opportunity afforded to me by this scholarship. When I heard that I had been selected to receive it, I was unsurprisingly very excited, though not for the money itself, but for the extra time it represented for me to be able to devote to my subject, without needing to stress over how to pay the bills."
Oliver Bray