A clinical lectureship offers academic and clinical training to those who have completed a higher degree and have documented satisfactory progress in specialist clinical training.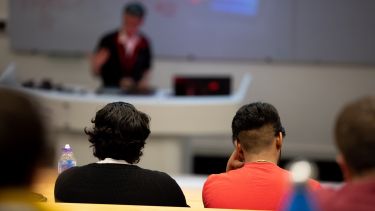 Off
  Quick links: Recruitment to clinical lectureships for 2023
---
The academic component of the training period will include postdoctoral research with opportunities to develop an application for postdoctoral training support (eg an advanced or career development fellowship).
What research is being carried out in Sheffield?
Details on current research can be found on departmental web pages. It is also worth reading the ACF pages for individual specialities, as these give more information on areas of clinical academic research. They also have contact information for the departmental academic leads who would be delighted to discuss your interests further. 
If you would like to make more specific enquiries please contact catadmin@sheffield.ac.uk and we will direct your enquiry forward.
Clinical lecturer pump priming fund
To enable new clinical lecturers to hit the ground running, we offer a competitive, reviewed pump priming scheme for CLs in their first year. Awards of up to £4000 are available to fund activities which will greatly increase the chances of successful follow-on funding, primarily for intermediate career development awards, and specifically from sources which will increase the likelihood of securing a tenured Senior CL post-longer-term.
Who can apply for a clinical lectureship?
Individuals who have obtained a higher degree (PhD or MD) and achieved ST2 competencies.
How do I apply for a clinical lectureship?
Details of the available clinical lectureships for 2023-24 recruitment will be listed on the NIHR website. 
Sheffield posts can be found on the University's job site. Recruitment commences each year on 1st March and continues throughout the year.
Most of our posts are funded by NIHR but the University also funds an increasing number of locally funded posts with the same terms and conditions.
Want to know more? Our current clinical lecturers will be happy to discuss lectureships in Sheffield and their experiences:
Dr James Alix was an NIHR Clinical Lecturer in Neurophysiology and is now a Senior Clinical Lecturer in SiTRAN.
Dr Tom Darton started his NIHR Clinical Lectureship in Infectious Diseases in 2015 and is now a Florey Advanced Fellow.
Dr Charlotte Elder has held an NIHR Clinical Lectureship in Paediatrics since 2015 and is now a consultant and Senior Clinical Lecturer. 
Dr Elizabeth Walton has held an NIHR Clinical Lectureship in General Practice since 2016.
Dr Samer Alabed is an NIHR Clinical Lecturer in Radiology who started his post in 2022.
What next after a clinical lectureship?
A clinical lectureship runs for four years or until CCT, although individuals may obtain alternative funding (e.g. a clinician scientist scheme) prior to this. NIHR rules have changed to allow extensions of posts for a period beyond CCT, which will allow more flexibility in fitting academic work into clinical training.
At the end of a successful clinical lectureship, an individual may apply for a senior clinical lectureship or an externally funded fellowship from a body such as the MRC or The Wellcome Trust.
---
Watch: Clinical Lectureships at the University of Sheffield
---
Recruitment to clinical lectureships: 2022
Recruitment to the following clinical Lectureships will take place throughout 2022. See the Jobs pages for full details.
If you are interested in the possibility of a clinical lectureship in Sheffield, you are invited to contact the appropriate department at the University or email one of our current clinical lecturers (higher up this page).
2023 recruitment specialities - to be announced
Academic leads welcome enquiries from prospective applicants - see ACF pages for contact details
Please see the University of Sheffield jobs site for current posts and how to apply.
Please note that applications for Academic Clinical Lecturer posts (including NIHR Clinical Lecturer posts) require candidates to hold a current National Training Number (NTN). If a number is not held the candidate would need to clinically benchmark to be able to take up the post. Clinical benchmarking can be achieved through application for speciality training within the national recruitment window where the minimal appointable score must be achieved.
Trainees are responsible for ensuring that their clinical application is submitted within the appropriate recruitment round to ensure that they are benchmarked before the date that the post needs to commence. For further information please visit the NIHR website or Health Education England.
For more information about the research undertaken in each speciality, see details in the academic clinical fellowships section.
Where posts are offered in more than one speciality, interviews are held in all the specialities and the post is offered to the most successful candidate overall.
Local Response posts allow the clinical lecturer to develop a project with in areas of strategic importance in Sheffield.
Competition posts follow a theme specified by NIHR, and the research project will be developed in line with that, while still allowing the CL to develop their own interests within the theme.
As well as the Sheffield clinical lecturer pump priming grant, we encourage CLs to apply for one of the Academy of Medical Sciences starter grants. These grants provide up to £30,000 over 1-2 years for consumables, to support clinical lecturers in developing and strengthening their research careers. Sheffield CLs have been very successful in gaining these grants.
Sheffield clinical lecturers have also reported that mentoring from The Academy of Medical Sciences' Mentoring Scheme has proved very helpful. The scheme is available for free for NIHR or locally-funded NIHR-badged clinical lecturers.
Sheffield has recently recruited clinical lecturers in the following specialities:
Obstetrics & Gynaecology
Neurosurgery
Cardiology
Primary Medical Care
Neurology
Emergency Medicine
General Surgery
Paediatrics
Respiratory Medicine
Clinical Radiology
Flagship institutes
The University's four flagship institutes bring together our key strengths to tackle global issues, turning interdisciplinary and translational research into real-world solutions.