HELSI Bites: Information practices for health, wellbeing and healthy ageing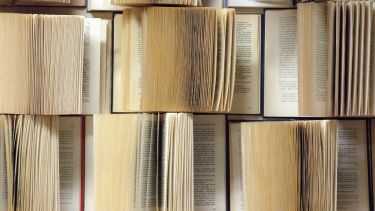 Events are free but require registration via the link below. HELSI Bites are 30 minute lunchtime talks (15-18 minute talk & 10 minutes for Q&A), prepared in an engaging & accessible "TED talk" style, suitable for our diverse, cross disciplinary academic audience. They highlight the wealth of expertise amongst our members, and showcase our holistic approach to tackling ageing and extending healthy lifespans.
---
Description
Presented by Dr Pam McKinney, from the Information School
In this presentation I am going to give an overview of my research activity in the sphere of health, wellbeing and healthy ageing from an information science perspective. Research in information practices take a social constructivist approach to understanding how people engage with information in specific contexts. In the health sphere, this is often focused on how people support healthy behaviours through finding, managing, using and sharing information, and the technologies or platforms that enable them to do this. My particular focus is on health information literacy practices, which attempt to identify successful or productive strategies for engaging with health information.  I have a long-standing interest in the information literacy of self-tracking, with papers published with information school colleagues Andrew Cox and Laura Sbaffi firstly looking at the specific practice of food tracking, and secondly examining self-tracking in three distinct populations: parkrunners, people with type 2 diabetes and people with IBS. My latest research in this area is looking at the self-tracking experiences of LBGTQ+ students. 
Additionally I am interested in how information sharing can support female ageing. I worked with Justine Gaubert, Crone Club founder and Lorna Warren from Sociological studies to host a Festival of the Mind event the "Crone Spoken Library" which brought together inspirational older women as "human books" with members of the public to share and establish a more positive narrative on menopause and female ageing. We are hoping to establish the crone digital library with recordings from the event, and extend the concept into funded research.
Events at the University
Browse upcoming public lectures, exhibitions, family events, concerts, shows and festivals across the University.