The Healthy Lifespan Institute: Invited speaker series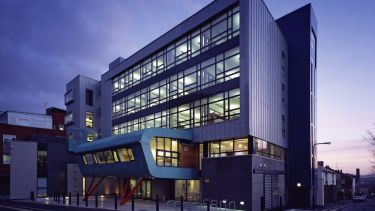 Talk Abstract
Electronic Health Records (EHRs) provide data at a scale and from a viewpoint that is not available in traditional surveys and trials. They open up a wealth of opportunities for data reuse in both research and clinical care.
If we are to re-use EHRs, we need to tackle the fact that the bulk of their information content is held in natural language free text, such as event notes, correspondence, and imaging reports. EHR text is rich in detail, but also heterogeneous, ambiguous and noisy. Natural Language Processing (NLP) is a branch of computer science aimed at analysing and representing such text, in order to make it available for processing.
This talk will introduce NLP of the EHR by drawing on experiences and examples from the Maudsley Biomedical Research Centre, the UK's largest end user of EHR NLP. The talk will discuss the organisational and technical challenges faced when building a health text analytics service, and give examples of production use, ranging from extraction of symptomatology and social factors in mental health, studies of multimorbidity, and provision of real- time clinical alerts.
About Angus
Angus Roberts is a Senior Lecturer in Health Informatics at the NIHR Maudsley Biomedical Research Centre, South London and Maudsley NHS Foundation Trust, and the Department of Biostatistics and Health Informatics, King's College London.
Angus stated his career as a hospital Biomedical Scientist (Haematology), before retraining in Computer Science and working as a software development manager in the UK NHS. From this, he moved to academic research with an interest in medical knowledge representation, medical terminologies, and the electronic health record (EHR). This subsequently led to research in the natural language processing (NLP) of the textual content of the EHR. Prior to joining KCL, he co-managed the team that developed GATE, a widely used software framework for large-scale text mining and language engineering, used in the life sciences, healthcare, and elsewhere. His current research focuses on the use of data from multiple sources to drive health research and health care, including research in to basic NLP methods, application of those methods to epidemiological and healthcare problems, and in the processes and infrastructure required to support data science in the health sector.
He leads Health Data Research UK's national text analytics implementation project, and holds several other charitable, research council, and commercial grants. Angus teaches big data and NLP methods to both computer scientists and clinicians on several Masters programmes, and is the training lead for KCL's "Data Driven Health" Centre for Doctoral Training. He provides advice and services to universities, NHS Trusts, and commercial software vendors.
Event details
Thursday 19 December 2019
12:00 - 1:00pm
ICOSS conference room
Flagship institutes
The University's four flagship institutes bring together our key strengths to tackle global issues, turning interdisciplinary and translational research into real-world solutions.