Researchers find different processes to protect the genome are needed throughout the lifecourse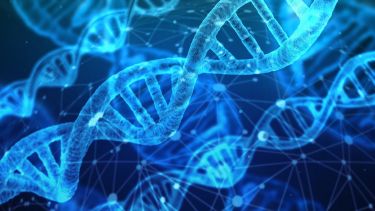 Our DNA gets damaged through everyday activity and requires repair. DNA repair is essential to protect from cancer, neurological disorders, immunodeficiency, and premature aging. Our body has natural processes to repair DNA breaks but defects can occur. Failure to fix DNA breaks in our genome can impact our ability to enjoy a healthy life at an old age, as well as leave us vulnerable to age related diseases. 
Researchers from the University of Sheffield's Healthy Lifespan Institute and Neuroscience Institute are investigating the processes involved in DNA repair. By understanding how our body repairs DNA we can develop treatments that prevent defects in the repair process occuring, and therefore the onset of disease.
A new study published today (29 January) in Science Advances investigates Tdp1, a protein involved in DNA repair and its protective effect against damage caused by topoisomerase; an enzyme that participates in the over and underwinding of DNA.
Protecting the genome from damage is critical to prevent diseases associated with ageing such as cancer and dementia. Scientists use cells to study how this protection process takes place, but it is often difficult to study at a whole organismal level. In this study the researchers removed an important genome protection pathway in zebrafish and examined its impact across the lifespan. They discovered that the genome protection processes required early in life are very different than those occurring later in life.
In the future, the researchers plan to use these zebrafish models to screen for drugs or dietary supplements that would allow us to enjoy a healthier life at old age.
The protection from genomic damage is fundamental to prevent disease such as cancer and dementia, especially at old age. By removing an important genome protection mechanism in zebrafish we found that genomic protection uses distinct mechanisms across the lifecourse, which will be exploited to develop drugs to allow us to live a healthier life at old age."

Professor Sherif El-Khamisy

Co-Founder and Deputy Director of the Healthy Lifespan Institute at the University of Sheffield
Flagship institutes
The University's four flagship institutes bring together our key strengths to tackle global issues, turning interdisciplinary and translational research into real-world solutions.