The use of geroprotectors to prevent multimorbidity: opportunities and challenges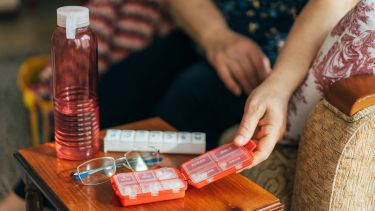 Over 60% of people aged over 65 are living with more than one disease, a condition known as multimorbidity. More often than not, each disease is treated individually resulting in the additional problem of unexpected drug-drug and drug-disease interactions which can have adverse effects on our health. This is known as polypharmacy. By 2050 the number of people over 60 years old is expected to double compared to 2015 meaning a more effective solution than single disease treatment is needed for the increasing numbers of people living with multimorbidity.
One potential solution is geroprotectors, which are drugs or supplements that target the root cause of ageing and age related disease. It is known that some age-related diseases share a common molecular pathway. By grouping diseases and treating their root cause with geroprotectors, it may be possible to overcome the problems related to polypharmacy. 
Currently the evidence suggests that a blunt 'one drug for many diseases' approach may not work. This is because geroprotectors' modes of action differ in different tissues or in response to different mechanisms of ageing. It is unknown whether the same dose and length of treatment can have positive effects on multiple tissues at the same time.
In addition, testing geroprotectors in patients with multimorbidity is difficult because their complex medical needs make trials more challenging due to the variability of responses. However without the inclusion of people with multimorbidity in clinical trials it is impossible to determine the effects of geroprotectors on multiple diseases. 
Therefore to determine if geroprotectors have the potential to tackle the burden of multimorbidity, a more detailed assessment of the available data is needed. 
In a recent paper published in the journal of Mechanisms of Ageing and Development, Professor Ilaria Bellantuono makes the case for the use of artificial intelligence (AI) to analyse the enormous amounts of diverse data collected by the health systems throughout Europe. 
Machine learning can help us to better understand multimorbidity, how groups of diseases are clustered together and the underpinning molecular pathway of ageing specific to each cluster. The data analysis will increase our knowledge of the development of multimorbidity and allow us to select a more homogenous group of patients for intervention, match them with the appropriate geroprotector and identify biomarkers specific to the cluster.
Despite promising evidence, there are many gaps and challenges in our understanding that must be addressed to make geroprotective medicine effective in the treatment of age-associated multimorbidity. ​​​

Professor Ilaria Bellantuono

co-director of the Healthy Lifespan Institute and Professor of Musculoskeletal Ageing at the University of Sheffield.
Flagship institutes
The University's four flagship institutes bring together our key strengths to tackle global issues, turning interdisciplinary and translational research into real-world solutions.