PhDs within the Faculty of Medicine, Dentistry and Health involve undertaking original clinical research, often with opportunities to participate in real-life clinical practice.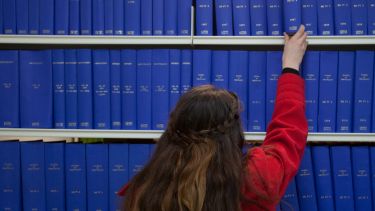 Interested in a clinical PhD fellowship after your ACF or other research? 4Ward North Clinical PhD Academy is funded by Wellcome and unites the universities of Sheffield, Leeds, Manchester and Newcastle.
Round 5 of the programme has just been launched - watch the video to see what it's all about.
About clinical PhDs
A PhD is a higher research degree. During a PhD you will research methodologies, acquire and verify new information and add to the sum of mankind's knowledge and abilities. A PhD typically takes 3 years and the award of a PhD degree reflects your ability to carry out a programme of original research and report this coherently in the form of a written thesis. To be awarded the degree you must demonstrate a thorough understanding of the subject and training in relevant research skills. As a clinician doing a PhD there are often opportunities to participate in clinics, on-call rotas and clinical meetings in order to continue to develop clinical skills.
How are PhDs funded?
There are various options for funding a PhD. The ideal way is to win a PhD fellowship from an external funding body such as The Wellcome Trust or The Medical Research Council, who hold national competitions several times a year for medical graduates. These are highly competitive and fund the basic salary, as well as allowances for consumables, equipment and travel. Given the competitive nature of the fellowships, an individual´s chance of success will be increased if they have already demonstrated an aptitude for research. There are now multiple opportunities in medical training to do this, both at an undergraduate level (student selected components, BMedSci) and postgraduate level (FR academic placements, Academic Clinical Fellowships). The Academic Clinical Fellowships have been designed with the intention of allowing an able individual to spend up to 9 months preparing to submit a proposal to an external funding body for a PhD fellowship. Alternative funding sources such as local initiatives and departmental research funds also exist.
When is the best time to do a PhD?
The new clinical academic training pathway suggests a PhD would best follow on from an Academic Clinical Fellowship. After the award of a PhD an individual would either apply for a Clinical Lectureship (if they wish to pursue clinical academic training) or a ST3 post if they wished to return to non-academic clinical training.
---
4ward North Clinical PhD Academy
As you may be aware, in 2016/17 Wellcome funded a partnership between Leeds, Manchester, Newcastle and Sheffield Universities, known as the 4ward North Academy (N4), to host Clinical PhD training fellowships.
N4 aims to support those with identified academic potential to take the first critical step in establishing a career as a clinical academic and research leader of the future. In addition to the partner institutes, N4 also includes collaboration with the Francis Crick Institute thereby adding to the opportunities for those accepted onto the programme.
The 4ward North Academy
Those who secure a place on the 3-year PhD programme will become 'Wellcome clinical PhD fellows', a prestigious marker of esteem for a future career combining research with clinical practice. This award replaces the legacy Wellcome Clinical PhD funding stream, i.e. salary + pension contributions, project running costs and an annual training allowance.
Those successful in securing a fellowship from the Academy will receive:
A comprehensive quarterly training programme with leading clinical academics and bespoke mentoring;
A personalised training plan with one of the Programme Directors;
£2,000 per annum bursary for three years awarded after the PhD for flexible training and meeting attendance
An opportunity to compete for our 'Leading Scholars' Programme' in collaboration with the FCI which offers 12-months research support immediately after the PhD to pump-prime postdoctoral clinical career development applications.
Those who are shortlisted but are not successful in securing a fellowship from the Academy will receive:
Help in building their project.
Guidance, advice and mentorship though the application process for an equivalent research training award from other funders, such as the MRC.
The fourth year of recruitment was launched in Sheffield in autumn 2019 and round 2 recruitment is now under way.
Enquiries about the event can be sent to n4@sheffield.ac.uk
Application process
The 4ward North Clinical PhD Academy invites applications from high quality clinical trainees who wish to undertake a PhD as a first step towards combining research with a clinical career. The Academy is an exciting consortium built on leading research excellence in the Universities of Manchester, Leeds, Newcastle and Sheffield in collaboration with The Francis Crick Institute. The Academy has won funding from Wellcome to award places on a prestigious Wellcome clinical PhD programme over a five year period.
At the first stage, 20 applicants will be selected based on CV and short vision statement of why they want to undertake research training. All 20 will work-up a cutting-edge PhD proposal with our pool of leading supervisors. Of these, five will be selected for funding by shortlisting and interview in spring 2020 (Stage 2 selection) and will begin their PhD as Wellcome clinical doctoral fellows in autumn 2021. Those successful at Stage 1 but not Stage 2 will be supported through the application process to other funders. The Academy can support all clinical specialties across the breadth of the 4 Universities.
Further details of the selection process, eligibility, application forms and important dates are at http://www.4wardnorth.org.uk/
To apply for this exciting opportunity applicants should submit a Stage 1 application form to N4@sheffield.ac.uk
Find a PhD
Search for PhD opportunities at Sheffield and be part of our world-leading research.