Professor Thushan de Silva
MBChB BSc (Hons) DTM&H MRCP FRCPath PhD
Department of Infection, Immunity and Cardiovascular Disease
Professor of Infectious Diseases
Honorary Consultant Physician in Infectious Diseases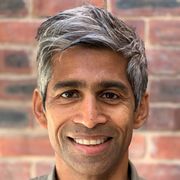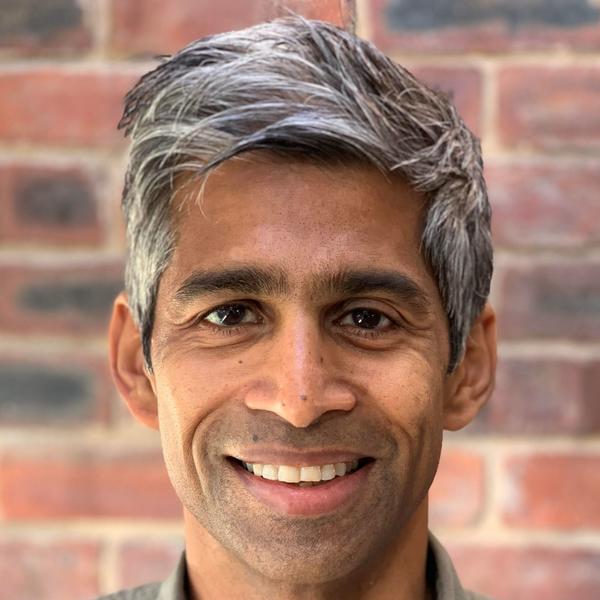 t.desilva@sheffield.ac.uk
+44 114 215 9532
The Medical School
Full contact details
Professor Thushan de Silva
Department of Infection, Immunity and Cardiovascular Disease
The Medical School
Beech Hill Road
Sheffield
S10 2RX

Profile

For enquiries, please contact – iicd-om-operational@sheffield.ac.uk

I am a clinician scientist with research interests in clinical discovery science, focused on infectious diseases, vaccines and global health.

I completed my undergraduate medical training at the University of Bristol in 2000. Following postgraduate clinical training in General Internal Medicine, Infectious Diseases and HIV in Oxford and London, I moved to Sheffield for higher specialist training in Infectious Diseases & Microbiology in 2004. After moving to The MRC Unit The Gambia in 2007, I was awarded a British Infection Society Research Fellowship (2007-8), followed by a MRC Clinical Research Training Fellowship and PhD (2008 – 11) under the supervision of Professor Sarah Rowland-Jones and Professor Robin Weiss, to study the pathogenesis of HIV-2 infection and the molecular epidemiology of HIV-1 and HIV-2 in West Africa.

I joined the University of Sheffield in 2013 as an NIHR Academic Clinical Lecturer in Infectious Diseases & Microbiology. I was awarded a Wellcome Trust Intermediate Clinical Fellowship (2016 -2021), based between Imperial College London and the MRC Unit The Gambia, to study the immunogenicity of intranasal Live Attenuated Influenza Vaccine in children and bidirectional interactions with nasopharyngeal microbiota. I returned to the University of Sheffield as a Senior Clinical Lecturer in 2020 and led a programme of SARS-CoV-2 research through the COVID-19 pandemic, including roles as lead PI in Sheffield for the COG-UK consortium and the PITCH study. I was awarded an MBE in 2021 for services to COVID-19 research.

I am part of the Clinical Infection Research Group (CIRG) in the Department of Infection, Immunity and Cardiovascular Disease (IICD), along with Prof. Sarah Rowland-Jones, Dr. Tom Darton , Dr. Paul Collini and Dr. Ruth Payne.  I have been an Honorary Consultant Physician in Infectious Diseases at the South Yorkshire Regional Department of Infection and Tropical Medicine in Sheffield since 2016. I continue to be a Visiting Scientist and Principal Investigator in the Vaccines and Immunity Theme at the MRC Unit The Gambia at LSHTM and am also an Honorary Associate Professor at the London School of Hygiene and Tropical Medicine.
Research interests

My work involves applied immunology and genomics in clinical trials and observational studies in the following broad areas:

Anti-viral immune responses in the context of vaccination and infection. Building on skills gained during my PhD, which characterised HIV-specific humoral and T-cell correlates of protection from disease progression in HIV-2 infection, a major focus now is characterising mucosal and systemic immunity to influenza and SARS-CoV-2 in the UK and Africa, including the impact of immunocompromising conditions.

The molecular epidemiology of respiratory viruses.  As part of the COG-UK consortium, I led SARS-CoV-2 sequencing in Sheffield, with a specific interest in the use of sequencing to track hospital transmissions. Current projects are focusing on characterising the molecular epidemiology and household transmission of respiratory viruses in The Gambia, as well as evaluating and applying novel diagnostics and sequencing for viral detection in clinical use and surveillance.

The epidemiology and immune responses to Streptococcus pyogenes. Driven by the need to understand the burden of S. pyogenes in Rheumatic Deart Disease endemic countries like The Gambia, I am increasingly involved in observational studies of S. pyogenes transmission and immunity as part of the MRC Gambia StrepA study group.


Key Current Projects

Mucosal and systemic immunity to influenza and SARS-CoV-2

Molecular epidemiology of respiratory viruses

University of Sheffield lead for the COVID-19 Genomics Consortium UK (COG-UK), using Oxford Nanopore Technology (ONT) to sequence SARS-CoV-2 isolates in South Yorkshire.  Building on our group's sequencing expertise gained during this project, we are now focusing on optimising ONT-based assays with direct utility in NHS diagnostic microbiology and virology laboratories. This aligns work with key deliverables within the Infection and Immunity Theme of NIHR Sheffield Biomedical Research Centre (BRC).
Collaboration with Prof. Carl Smythe, to help evaluate how well a novel SARS-CoV-2 diagnostic device can detect infectious SARS-CoV-2 virus.
Surveillance for SARS-CoV-2 and other respiratory viruses by establishment of a sentinel surveillance platform for influenza-like illness in The Gambia, along with a household transmission cohort (TransVir) with Prof. Beate Kampmann.

The epidemiology and immune responses to Streptococcus pyogenes

Several clinical and molecular epidemiology studies forming part of the MRC Unit The Gambia Strep A research portfolio, as part of a Strategic Partnership Award between the University of Sheffield and the MRC Gambia (UoS GCRF), with Dr. Claire Turner, MBB, and key collaborators Dr. Michael Marks, LSHTM; Dr. Annette Erhart, MRCG and Dr. Abdul Karim Sesay, MRCG. I am co-supervisor for two Wellcome Trust Clinical PhD Training Fellows in Global Health (Dr. Edwin Armitage and Dr. Alex Keeley) who will use the platform of a household transmission study (SpyCATS) to explore transmission and natural immunity to S. pyogenes.
Publications
Teaching interests

I am involved in delivering the undergraduate (MBChB) Infectious Diseases, Tropical Medicine and Microbiology curriculum at the University of Sheffield. I also lecture on the MSc in Antimicrobial Resistance (MED404), Molecular Medicine MSc (MED6006) and Pharmacology of Respiratory Disease (CDL302, Biomedical Science).
Professional activities and memberships

National and International

Wellcome Trust Early Career Interview Committee, Infection and Immunobiology (2022 – present)
Africa Research Excellence Fund (https://www.africaresearchexcellencefund.org.uk/) College of Experts (2022 – present)
Editorial Board Member, Communications Medicine (2022 – present)
British Society of Blood and Marrow Transplantation and cellular therapy (BSBMTCt), vaccination subcommittee (2020 – present)
Associate Editor, Journal of Infection (2019 - present)

Local

Director of CL3 suite, Medical School, University of Sheffield (2022 – present)
UREC Ethics reviewer for Medical School (2022 - present)
The Florey Institute Management Board, University of Sheffield (2019 - present)
University of Sheffield Biosafety Committee (2019 - present)
Member, Bioinformatics Core Steering Group (2020 – present)