You could be part of our next cohort, undertaking a world-leading combination of training activities and doctoral research, across highly-ranked universities in the UK and ROI.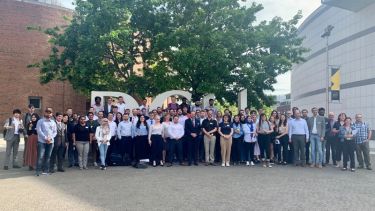 On
2023 is our final year of intake. We will not be recruiting in 2024.
Applying to UK Projects
The University of Sheffield and the University of Manchester
We recruit to advertised projects only. We do not need you to provide a research proposal
Review the project opportunities, note which university hosts the project, and formally apply via the University of Sheffield or the University of Manchester online PGR application system. You'll be required to quote 'CDT Advanced Metallics' and the advertised Project Title and Supervisors. 
We cannot accept general applications to the AMS CDT. 
You may apply for more than one project, however, please make multiple, separate, applications to apply in this case. All projects are open-ended, but will close when a suitable candidate has been found. 
All projects start in September 2023. 
---
International Fee Scholarships (Universities of Sheffield and Manchester Projects)
PLEASE NOTE: These places are now filled
Two International Fee Scholarships are available in the UK [one at the University of Sheffield, and one at the University of Manchester] for 2023 entry. The recruitment process is delayed, as UKRI operates a 'Quota of Home-Fee Candidates' system, we are currently unable to proceed. We cannot give any indication of the timeline for interview selection, or offers, for 2023 entry. Once the Home fee quota has been met we will start the process.
The UK CDT international scholarship is a highly competitive scheme, which now closes to applications on 1st April 2023. You must have applied for your project via the PGR Application System at the Universities of Sheffield and Manchester with a suitable English Language qualification, to be considered for the scheme Applicants are ranked by academic merit (average GPA). The top candidates will be invited to an online interview with the recruitment panel. The panel will select the 2 International Scholarship candidates (one at Manchester, one at Sheffield).
All International Fee Candidates must secure ATAS and a 4-year student visa before they can be registered at the host University and start the AMS CDT Programme.  
---
Guidance document
A guidance document is available to help you complete the forms for Sheffield and Manchester. 
You will then be informed whether you've been successfully invited to interview.
Download the application guidance document (PDF, 522KB)
---
Applying to ROI Projects
Dublin City University and University College Dubli
Dublin City University and University College Dublin recruit to pre-determined projects. We do not need you to provide a research proposal.
To apply, review the Project Opportunities, and then send your CV and Supporting Statement to: joan.kelly@dcu.ie.
You will then be informed whether you've been successfully invited to interview.
---
This programme is more than a 'standard' PhD.
Please state clearly what attracts you to this particular programme and how this relates to your academic background and career plans.
This statement is a critical component of your application. It is your opportunity to describe why you are a good fit for the CDT programme.
You should describe your interest in the research project; any relevant experience you've had; and any experience of research you may have. The personal statement is your chance to show a passion for doing a PhD in Advanced Metallics.
Resources on writing personal statements for PhD applications are available via the Further Education Application Guide. 
---
Applicants should hold, or be about to obtain 1:1 or 2:1 honours undergraduate degree in an Engineering discipline or a STEM (science, technology, engineering, maths) subject. 
---
---
UK Projects
We have 14 full (fees and stipend) scholarships available for 2023 entry.
Our scholarships provide a stipend at the UKRI rate (£17,668 in 2022-23) plus a top-up and tuition fees, for four years. The stipend top-up for both the PhD and EngD projects is £5,000 per year.
PLEASE NOTE: ALL SHEFFIELD PROJECTS ARE NOW FILLED
---
ROI Projects
The ROI Partnership in the AMS CDT is funded by Science Foundation Ireland (SFI) which covers full fees and stipend costs for four years.
The programme will support 25 PhD students over the next five years (five students per year). SFI also funds materials and project-related costs. 

Be aware that the funding covers EU fees only.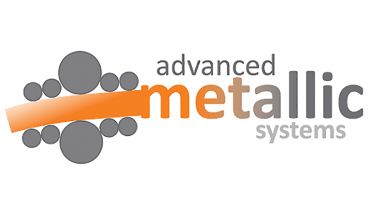 Study with us
Study for a fully-funded PhD or EngD in Advanced Metallic Systems to explore innovative materials and manufacturing routes to increase sustainability and performance.
Find a PhD
Search for PhD opportunities at Sheffield and be part of our world-leading research.