The MultiSim project is based at the Insigneo Institute for in silico Medicine, The University of Sheffield.
Off
---
For general queries about MultiSim please contact Dr Norman Powell, MultiSim Project Manager.
For details of individual members of the MultiSim team, try our People page.
---
Postal address
Insigneo Institute for in silico Medicine
Room F19 – F Floor
The Pam Liversidge Building
Corner of Broad Lane and Newcastle Street
Sheffield, S1 3JD
---
We are located in the Pam Liversidge Building.
If you plan to visit us from outside of Sheffield, see our Information for visitors.
---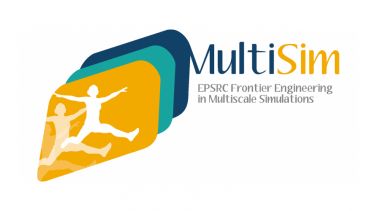 MultiSim Project
Aiming to create a new generation of predictive models capable of handling complex multi-scale and multiphysics problems, characterised by uncertain and incomplete information.
A global reputation
Sheffield is a research university with a global reputation for excellence. We're a member of the Russell Group: one of the 24 leading UK universities for research and teaching.