The Department of Music open applications for scholarships worth £10,000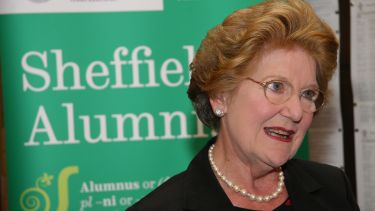 The Department of Music at the University of Sheffield is delighted to announce the establishment of the Mary Lill Scholarships for students beginning their studies in September 2020. 
These scholarships are funded through the generous bequest of Mary Lill, an alumna of the university (1953-1957) who retained a life-long love of music. Miss Lill was particularly fond of classical music throughout her life and was very proud to have attended The University of Sheffield. Miss Lill understood the needs of some individuals requiring financial help in order to pursue their educational needs and subsequent future careers.
The scholarships are intended to support aspiring music students who meet widening participation criteria, including those who come from low-participation backgrounds. Through these scholarships, the department aims to further enhance not only the diversity of our own student body, but also the next generation of music performers, educators, scholars, and music industry professionals.  
The Department of Music will award up to three undergraduate scholarships. Students accepted onto the BMus Music or a dual honours BA course with Music, and who make the University of Sheffield their first choice preference, are eligible to apply.  Each successful applicant will receive £3,600, paid in two instalments of £600 per level of study, for up to three years. 
Up to two postgraduate scholarships will also be awarded, including at least one to an eligible UK Black, Asian and Minority Ethnic candidate. Each successful applicant will receive £10,000 in the academic year 2020-21; they can then choose to put the scholarship amount towards fees or living expenses. Anyone wishing to apply must have received and accepted and offer for one of the Department of Music's postgraduate taught programmes. 
The Department of Music is part of a world leading arts and humanities faculty (Times Higher Education 2020) and has been ranked top 6 in the UK for research excellence (REF 2014). There are seven masters level courses available and two undergraduate programmes.
More information:
Undergraduate scholarships are processed through the Experience Sheffield Scholarships scheme. For more information on eligibility criteria and how to apply, visit:
Sheffield UG Experience Scholarships 
Postgraduate scholarships will be administered through the Sheffield Postgraduate Scholarships system. For more information on eligibility criteria and how to apply, visit:
For more information about other funding opportunities available in the Department of Music for undergraduate applicants, please see our Undergraduate webpages. 
Interested in donating to the Department of Music? Visit the University of Sheffield's giving webpage. 
A world-class university – a unique student experience
Sheffield is a research university with a global reputation for excellence. We're a member of the Russell Group: one of the 24 leading UK universities for research and teaching.