My degree fostered my interest in data, which I use every week in my job

Ciaran Allen
Trainee Quality Engineer, Orchid Orthopedic Solutions
BSc Physics and Astrophysics
Ciaran went into the medical implant and instrument manufacturing industry after graduation, to build on the interest in data he developed during his degree.
After graduating with a BSc Physics and Astrophysics, I took up a role as Trainee Quality Engineer for Orchid Orthopedic Solutions. Orchid is global leader in medical implant and instrument manufacturing with several sites around the world. Orchid Sheffield specifically focuses on forging, casting and machining of implants, as well as manufacturing of more complex medical instruments.
My degree fostered my interest in data, and a good portion of my working week involves the analysis of data to aid process improvement and increase the productivity and quality of our output in the factory. I am based within the quality engineering department where we specifically focus on ensuring that the products going out the door meet specifications and standards, and work on improving the quality of production processes.
Working for a medium sized company has plenty of benefits in terms of having opportunities to gain experience working with different departments and sides of the business. I know a lot of physics graduates go into graduate programs with multinational companies, but working for Orchid has given me the opportunity to get stuck in right away. It has been very rewarding and I have learnt a lot in the first seven months that I have been here.
---
During my degree I loved living and working in Sheffield, and I knew after I graduated I wanted to stay in the city.

Ciaran Allen

BSc Physics and Astrophysics
---
Both my final year astrophysics project and my academic year industrial project in physics modules turned out to be heavily data analysis orientated. As funny as it sounds, I enjoy working with and interpreting large datasets and at Orchid I am given the opportunity to use these skills to help drive process improvement.
I am currently involved with a number of longer term projects within the business. One of these projects is the installation of a large data monitoring system in one of our departments to track process parameters and help increase the productivity and quality of the casting process.
Alongside larger projects, I also spend a couple of days a week on ongoing tasks. These tasks include helping to maintain the quality management system, conduct audits and validations, and provide quality engineering support for our products. All of these skills I have learnt along the way since starting at Orchid.
I found this job directly through University of Sheffield's career service – Career Connect. During my degree I loved living and working in Sheffield, and I knew after I graduated I wanted to stay in the city. Career Connect was a great resource to find graduate focused physics jobs in Sheffield and I would recommend it to anyone. Since graduating, the change in lifestyle has allowed me to discover a whole new side to this city.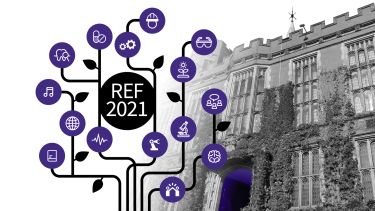 Research Excellence Framework 2021
We have been rated 1st in the UK in terms of the quality of our research. In the latest REF, 100 per cent of research and impact from our department has been classed as world-leading or internationally excellent.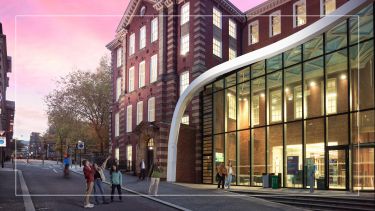 Visit us
Discover what sets Sheffield apart at our undergraduate open days on the Saturday 21 October or Saturday 18 November.