As a graduate you can get a letter from SSiD confirming your qualifications and attendance.
On
As a former student you can order a Confirming Letter verifying your qualifications and attendance. If you withdrew from your course your letter will verify your attendance only.
Your Confirming Letter will outline your:
Name
Date of birth
Course title
Study dates
Award date
Graduation date
Department and faculty
Qualification obtained
Thesis title (PGR students)
Mode of study (e.g. full time/part-time)
---
3x watermarked hard copies
Recent leavers (awarded but pre-graduation) = £10
Graduates / leavers since 1 Jan 2010 = £10
Graduates / leavers before 31 December 1999 = £25
---
You can request a Confirming Letter online from SSiD, if you have been awarded your degree.
If you completed more than one degree with us, you must order a Confirming Letter for each degree.
If you require additional information in your letter, please let us know in the additional requirements section.
If you need a hardcopy and digital Confirming Letter, you don't need to place a separate order for the digital Confirming Letter. Please let us know if the additional requirements section of the hardcopy order form, and we'll email you the digital Confirming Letter for free. 
You'll receive an order confirmation email once we've received your order. We'll email you if we need any more information. 
If you graduated before 2000 and we don't hold a digital record of your studies, online request may take up to six weeks to process, as we'll need to reference our archive records.
Request hardcopy Confirming Letter
---
Watermarked hard copy orders will take between 10-15 working days (not including postage).

If you graduated prior to 2000 or studied on a collaborative course, online requests can take up to six weeks.
---
We offer a range of postal options for documents. 
Collection
If you would like to collect your documents, state this under the "Additional Requirements" section of the Online Store order form.
Once your documents have been produced, you can collect them from the SSiD front desk during our opening hours.
Once your documents are ready to collect we will contact you to let you know. 
Standard delivery
We'll send your documents by standard delivery unless you specify otherwise. You won't be able to track the delivery.
If you choose standard delivery, your transcript will be sent by:
Royal Mail 2nd Class (UK) - 3-5 working days
Royal Mail International Standard (overseas) - 10-15 working days (EU) or 15-30 days (worldwide)
The delivery times given above are estimates. Please be aware that due to Covid-19, Royal Mail delivery times may be affected.
Tracked delivery
Royal Mail Special Delivery (UK only)
Royal Mail Special Delivery is a guaranteed postage service in the UK. Your documents will be tracked and a signed proof of delivery can be obtained.
Cost: £6.50
Estimated delivery time: 2-3 working days
Royal Mail International Tracked and signed (worldwide)
This will allow you to track your delivery up until it leaves the UK. Depending on your country's postal service, additional tracking may be available once your delivery reaches your country.
Cost: £15
Estimated delivery time - 5-10 working days
DHL Courier delivery (worldwide)
This will allow you to track your delivery from the University to your postal address. 
Postage costs - within Europe: £25, Outside Europe: £37.50
Estimated delivery time - 1-6 working days
Lost in transit
Depending on the delivery method, you can report your item as lost after the following timescale:
Royal Mail 2nd Class (UK) - 10 working days
Royal Mail Special Delivery (UK) - 5 working days
Royal Mail International Standard (EU) - 1 month
Royal Mail International Standard and International Tracked and Signed (worldwide) - 6 weeks
If your document has not arrived after waiting the time listed above, please contact SSiD (see below)
---
Contact SSiD
Live chat (10 am to 4pm)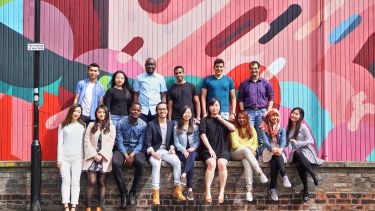 Information for students
The Student Services Information Desk (SSiD) answers a range of general student related enquiries