The Medical School, Faculty of Medicine, Dentistry and Health

Enhance your career with a masters in a specialist field. Our courses are backed by world-class interdisciplinary research.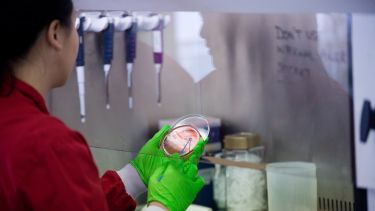 Course description
Lead academic: Dr Thomas Jenkins
This course, offering practical clinical exposure, enables you to apply the fundamentals of neuroanatomy and physiology to better understand the clinical features of patients with neurological disease and learn how insights from the laboratory are translated into benefits for patients.
In small group teaching sessions and clinics, you'll have the opportunity to apply theoretical knowledge to patients with neurological disease. In the final term you may take a research option (Route A) or a Clinical Neurology Experiential Learning Module (Route B).
Students opting for Route A will choose from a range of clinical research projects based at SITraN or within the Royal Hallamshire Hospital. Students opting for Route B will attend additional specialist clinics with patient-centred teaching from experts in the field who will emphasise recent advances in clinical practice.
Intercalation
We accept medical students who wish to intercalate their studies. Find out more on the Medical School's website.
Modules
Core modules
During the autumn and spring terms, you'll take four taught modules worth 30 credits each:
Applied Neuroanatomy and Clinical Neuroscience
Cerebrovascular Disease and Disorders of Consciousness
Neuroinflammation (CNS) and Diseases of the PNS
Neurodegeneration
Complementing the taught modules is a comprehensive programme of clinical demonstrations, integrated learning activities, themed clinics and neuro-anatomy dissection (autumn term) where students will be able to apply the taught theory and further substantiate their understanding of the topic area being studied.
Optional modules
Either a research project (Route A) or a Clinical Neurology Experiential Learning Module (CNELM) (Route B) worth 60 credits is completed in the summer term.
Teaching
The taught component of the MSc is delivered through:
Lectures

Seminars

Tutorials

Practical demonstrations

Student-led group work
Each of the 30-credit modules is assessed using a formal examination (15 credits) and ongoing assessments during the module (15 credits), including essays, posters and oral presentations.
Assessment
The research project (Route A) is assessed from the written dissertation and research presentation examination.
The CNELM (Route B) is assessed by means of a portfolio (30 credits) and a 6,000-word dissertation (30 credits) on an aspect of the sub-speciality chosen for the module.
The portfolio will contain a reflective log, anonymised details of cases seen, and work-based assessments.
Duration
1 year full-time
Entry requirements
For Route A you'll need a 2:1 BSc degree in a biomedical science/health care subject or an MBChB degree. Medical students can intercalate after completion of three years of their medical degree.
For Route B you'll need an MBChB degree, be an intercalating medic and you must be eligible for GMC registration.
All students will require a DBS check and honorary contract with Sheffield Teaching Hospitals (arranged on arrival).
English language requirements
Overall IELTS grade of 7.0 with a minimum of 6.0 in reading, 6.0 in writing, 7.0 in listening and 6.0 in speaking, or equivalent.
You can apply for postgraduate study using our Postgraduate Online Application Form. It's a quick and easy process.
Contact
Helen Hickson
+44 114 222 2296
The course information set out here may change before you begin, particularly if you are applying significantly in advance of the start date.