Department of Economics, Faculty of Social Sciences

Train as a professional economist to understand and apply techniques that make a real difference in the world.
Course description
This course enables you to specialise in financial economics and managing assets while giving you the option to choose other finance or economic modules. It will prepare you for a career in financial corporations and government bodies involved with stock markets.
Modules
Core modules
Microeconomic Analysis
Macroeconomic Analysis
Econometric Methods
Modern Finance
Asset Pricing

Dissertation
Optional modules
Applied Microeconometrics
Applied Macroeconometrics
International Trade
Development Finance
International Money and Finance
Industrial Organisation
Monetary Economics
Public Economics
Public Policy Evaluation
Duration
1 year full-time
2 years part-time
Entry requirements
A 2:1 undergraduate degree in economics, usually with mathematics and statistics components. We'll also consider students with very good degrees in related subjects with strong economics, finance (not accounting finance), mathematics and/or statistics components.
English language requirements
Overall IELTS grade of 6.5 with a minimum of 6.0 in each component, or equivalent.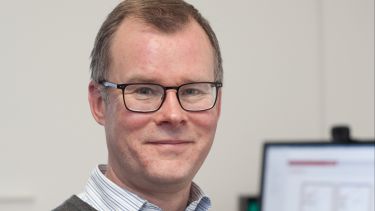 Dr Mark Bryan
Dr Mark Bryan is an expert in labour economics, micro-econometrics and wellbeing. He has advised the UK government on issues such as the minimum wage and the impact of the recession. He is a co-investigator on a Health Foundation project on the social and economic value of health.
Mark teaches on the module Public Policy Evaluation which explores techniques to find out the direct causal effect of a given government policy, identifying the difference between what actually happened and what would have happened without the policy.
You can apply for postgraduate study using our Postgraduate Online Application Form. It's a quick and easy process.
The course information set out here may change before you begin, particularly if you are applying significantly in advance of the start date.