The Medical School, Faculty of Medicine, Dentistry and Health

This course will give you the tools to develop your skills as a practitioner or analyst of medicine and healthcare.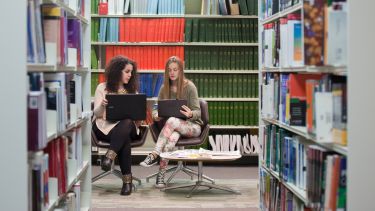 Course description
Lead academic: Dr Annamaria Carusi
On this course you'll explore key topics in medicine and health in their medical, social and cultural complexity.
Over the duration of the course we'll introduce you to different disciplinary perspectives on medicine and health, as well as creative and problem-based learning approaches. You'll develop the interdisciplinary skills needed to tackle complex medical challenges in research and in practice.
Your study will take in medical science, as well as (where relevant) art, film, photography, music, and social media, and you'll use a range of media when researching and communicating topics. The course will develop your skills in critical reading and communication.
The course gives you the tools to develop your skills as a practitioner or analyst of medicine and healthcare – in whatever capacity, as a researcher, doctor, or in policy, governance, communication or public engagement and education around medicine.
Intercalation
We accept medical students who wish to intercalate their studies. Find out more on the Medical School's website.
Modules
Core modules
Interdisciplinary Skills

Dissertation
The core module on interdisciplinary research skills involves analysing topical medical challenges from a variety of perspectives.
Optional modules
Health and Social Justice                                              
Sociology of Health and Illness                                  
Policing the Family: Welfare, Eugenics and Love in Early 20th Century Britain                                       
Medical Humanity? Medicine and Identity                                           
Contemporary Challenges in Global Health Law                                 
Philosophy of Medicine 1: Knowledge and Practice                                          
Philosophy of Medicine 2: Medicine, Ethics and Society                                 
Philosophy of Psychology                                            
Digital Health                                    
Global Health and Global Politics (2020)                                
Teaching
Teaching is by lectures, group seminars and personal tutorials to discuss dissertation topics.
Duration
1 year full-time
Entry requirements
Normally a 2:1 or higher in a bachelors honours degree, or equivalent, in a relevant subject area. Applications are welcome from intercalating medical students.
English language requirements
Overall IELTS grade of 7.0, with a minimum of 6.0 in each component, or equivalent.
You can apply for postgraduate study using our Postgraduate Online Application Form. It's a quick and easy process.
The course information set out here may change before you begin, particularly if you are applying significantly in advance of the start date.