Department of Animal and Plant Sciences, Faculty of Science

Choose to develop a wide range of knowledge across the biological sciences or specialise within one of three major areas: evolutionary biology, plant and crop science or biodiversity and conservation.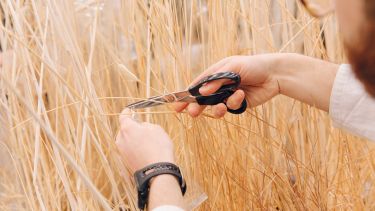 Course description
Our 12-month MSc trains you for a career in research or management around the world. Throughout your course, you'll learn about fundamental concepts and key skills required within the discipline before applying what you've learnt in your literature review and Independent Research Project.
You can choose to explore the breadth of organismal biological sciences or specialise in an area that most interests you within three pathways:
Evolutionary biology: This is a rapidly moving field, thanks to revolutionary advances in sequencing technologies. Students on this pathway will learn about patterns of life-history variation seen in nature and the theories behind them, as well as exploring bioinformatic techniques that help to identify when genes have evolved adaptively.
Plant and crop science: Training is led by the experts behind the Institute for Sustainable Food. You'll understand the key issues in global food security and explore how plants can truly influence global change.
Biodiversity and conservation: Students will develop fundamental knowledge about today's major conservation issues and the human and environmental drivers including marine plastics, urbanisation, tropical logging and the balance between sustainable food production and biodiversity.
You'll conduct an Independent Research Project, spending three months researching an area within the biological sciences that matches your future career aspirations, under the supervision of one of our world-leading researchers. You could be field-based, lab-based or complete a computational data-driven project which will give you an opportunity to apply the subject-specific knowledge and analytical skills that you've developed throughout your degree as well as developing new skills in the use of cutting-edge research methods.
After your degree
Graduates will be ready to work in biotechnology, agri-tech or sustainability programmes within NGOs or industry, or solving pressing problems through research in higher education. This course is also great preparation for a PhD.
Modules
Core modules
All students will study:
Field Biology

Scientific Skills and Project Management

Literature Review

Independent Research Project
Students studying our broad Biological Sciences pathway will be able choose optional modules from across the three pathways below.
Evolutionary Biology pathway modules
In addition to the core modules, you'll study:
Evolutionary Principles

Molecular Evolution and Genomics

Issues in Evolutionary Biology

Biodiversity in Space and Time
Teaching
You'll learn through a combination of practical and field classes, individual research projects, lectures, seminars, tutorials and discussion groups.
Assessment
Assessment includes, but is not limited to, oral presentations, essays, reflective journal entries, examinations, coursework, policy briefing notes and a dissertation.
Duration
1 year full-time
There's such a wide range of research interests within the department which ensures that every student has the chance to do a project related to their field of interest. The department did a great job at getting me up to speed with any processes and techniques I needed to know which has been a massive asset as I've carried out my research.
Entry requirements
A 2:2 honours degree, or equivalent, in biological sciences or a related subject.
English language requirements
Overall IELTS score of 6.5 with a minimum of 6.0 in each component, or equivalent.
You can apply for postgraduate study using our Postgraduate Online Application Form. It's a quick and easy process.
The course information set out here may change before you begin, particularly if you are applying significantly in advance of the start date.