Cities and Global Development
Department of Urban Studies and Planning, Faculty of Social Sciences

Learn about the urban development and planning challenges faced by governments and people in some of the fastest-growing cities in Asia, Africa and Latin America.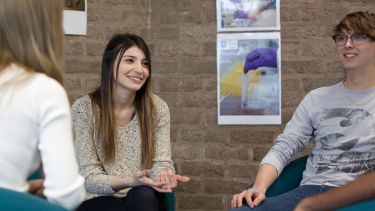 Course description
The largest and fastest-growing cities in the world are in low and middle-income countries in Asia, Africa and Latin America. This course explores the urban development and planning challenges faced by governments and people in these regions and provides you with the analytical and practical tools to address them. 
The course uses cutting-edge theories in both urban and development studies to engage with changes in the global south, including: the globalisation of production and consumption, rapid urbanisation, environmental change, and the spread of new forms of governance.
Optional modules include a team-based student consultancy project for an external client in the field of international urban development. There's also a field class in the global south. In 2018, students visited Chennai in India.
The course is suitable for recent graduates and those with professional experience. It's excellent preparation for careers (or further research) in international development, urban governance, planning and environmental policy focused on the global south.
Accredited by the Royal Town Planning Institute (RTPI)
Modules
Core modules
Autumn semester
Theorising the City in the Global South
Urban Development in the Global South
Ideas and Practice in International Development
Research Methods
Spring semester
Urban Design in the Global South
International Field Class
Optional modules
Examples include:
International Urban Development Consultancy Project
Sustainable Development: A Critical Perspective
Managing Cities: The Seoul Case Study
Public Participation
Governance and Participation in the Global South
Teaching
There are lectures, seminars, computer workshops and tutorials.
Assessment
You're assessed on your coursework and a dissertation.
Duration
1 year full-time
Your career
The employability of our graduates is of paramount importance to us. The development of skills, knowledge and personal attributes that enhance your career underpins our programme design. We have a dedicated Employability Manager, Amy Woolley, to support you. We'll prepare you for employment after graduation.
I explored a variety of programs in Canada, the US and the UK. Many of which had successful track records in my subject area: urban planning and development studies. This MA ticked both of these boxes. Few programmes were geared towards integrating both of these subjects with the objective of educating urban planners for careers in the developing world.

Kyle Farrell
MA Cities and Global Development
Entry requirements
For UK students, the usual entry requirement is a 2:1 degree or evidence of equivalent achievement (for example, a professional qualification combined with work experience).
We will consider your application if you have a 2.2 degree but we would expect you to have evidence of work experience or other relevant activity.
English language requirements
Overall IELTS score of 6.5 with a minimum of 6.0 in each component, or equivalent.
We're no longer accepting applications for 2020 entry.
The course information set out here may change before you begin, particularly if you are applying significantly in advance of the start date.