MA in Legal Practice (Legal Practice Course)
School of Law, Faculty of Social Sciences

Develop your academic knowledge of legal practice and get the vocational qualification you need to practise as a solicitor.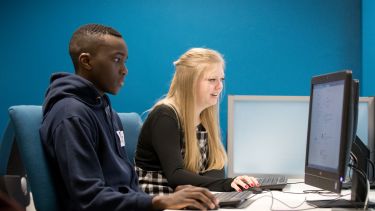 Course description
The Legal Practice Course trains you to masters standard, allowing you to develop an excellent knowledge and understanding of legal practice, whilst also providing you with the vocational qualification you need in order to practise as a solicitor.
Highly regarded by the profession and consistently recognised for the quality of its teaching, the course is part of a top-ranking Russell Group University within a vibrant city, and yet is small enough to remain personal. 
The MA Legal Practice is very much a hands-on course, using case studies and files based on those used in practice. We ask you to research and acquire knowledge, put that into context, identify issues and place the client at the centre of the problem. Upon completion of this vocational aspect of the course, you then go on to submit a dissertation. 
Students who choose not to submit a dissertation will be awarded a Postgraduate Diploma (which satisfies the vocational requirements).
You can opt to take the course part-time, in which case you are only required to come in for approximately six hours per week – allowing you to gain valuable work experience, something which is highly regarded by employers.
More information on the Legal Practice Course structure
Centre for Professional Legal Education open days
Apply now
Apply for full-time study through the Law Central Applications Board:
For part-time study, please apply through the School of Law website:
Modules
Core modules
Stage One:
Business Law and Practice
Property Law and Practice
Litigation and Advocacy
Drafting
Writing
Practical Legal Research
Interviewing and Advising
Advocacy
Professional Conduct
Solicitors' Accounts
Wills and Administration of Estates
Optional modules
Stage Two (choose three):
Acquisitions and Mergers
Advanced Commercial Litigation
Corporate Finance
Commercial Property
Commercial Law
Family Law
Employment Law
Advanced Criminal Litigation
Private Client
Personal Injury Litigation
Duration
1 year full-time
2 years part-time
I am doing the LPC because it is a necessary and welcomed step in my journey to becoming a solicitor. I chose Sheffield because I believe it is the best place for the subject and can offer me the help I need to complete the course. I love the practical aspect of the course and it is different to the Law undergraduate degree in that way. I have gained many transferable skills on the LPC.
Legal Practice Course (MA Legal Practice)
Entry requirements
A good second-class honours or above in a qualifying law degree, or equivalent undergraduate degree plus Sheffield's MA Law or any law conversion course (Common Professional Examination or Graduate Diploma in Law).
We'll also consider the appropriate level of ILEX qualification.
English language requirements
Overall IELTS score of 7.0 with a minimum of 6.5 in each component, or equivalent.
Apply for full-time study through the Law Central Applications Board:
For part-time study, please apply through the School of Law website:
Contact
The course information set out here may change before you begin, particularly if you are applying significantly in advance of the start date.