Executive Masters in Business Administration (Advanced Manufacturing Management) (EMBA)
Management School: Executive Education, Faculty of Social Sciences

Develop the insights and skill you need to progress your career and create a competitive advantage for your organisation.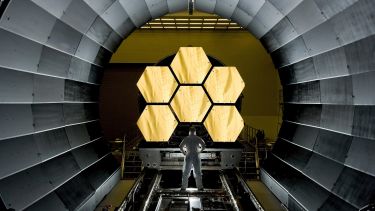 Course description
Accredited by the Chartered Management Institute
On the Executive MBA (Advanced Manufacturing Management), you have the opportunity to develop a critical understanding of current management theory with a specific focus on the advanced manufacturing and engineering industries. Case studies from these fields support your development by giving you the knowledge to contextualise your learning and apply it to a range of advanced and innovative industries. By bringing professional practice and academic understanding together, you'll be equipped with the relevant competency, insights and skill sets in order to create a real competitive advantage for your organisation and progress your career.
Financial information for postgraduate taught courses
How to apply
To apply, please email ExecutiveEducation@sheffield.ac.uk
Modules
All modules are core to the programme.
Teaching
This is a modular programme. Teaching is in block sessions and usually consists of three-day block study periods for every ten-credit module (180 credits in total).
The learning and teaching sessions include lectures, business case analyses, problem analyses, student presentations and talks by visiting guest lecturers from senior practitioners.
Our campus and how we use it
We timetable across the whole of our campus, the details of which can be found on our campus map. Teaching might take place in a student's home department, but may also be timetabled to take place within other departments or central teaching space.
Duration
The programme normally takes 2 years part-time. You will normally be taught in three-day block study periods at Sheffield University Management School.
Entry requirements
A first degree at 2:1 or above, or equivalent work experience and/or professional qualifications.
In addition to your qualification, you'll require at least three years' relevant full-time work experience after graduation.
Candidates who don't have an undergraduate degree can be considered if they can demonstrate exceptional work experience.
English language requirements
Overall IELTS score of 6.5 with a minimum of 6.0 in each component, or equivalent.
Fees and funding
If you have any queries about fees, refer to the modules page or contact the department.
For more information on funding opportunities or to discuss in further detail, please email Nicola Orridge, n.orridge@sheffield.ac.uk
The course information set out here may change before you begin, particularly if you are applying significantly in advance of the start date.