International Dental Public Health
School of Clinical Dentistry, Faculty of Medicine, Dentistry and Health

Develop your knowledge of dental public health in international contexts, and visit Brazil to gain vital practical experience.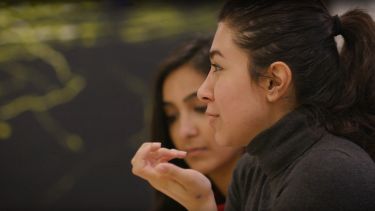 Course description
This course will develop your critical awareness and knowledge of the theory and fundamental principles of dental public health practice.
It includes a field trip to Brazil (in the second year) to gain practical experience. On this field trip you'll develop the competencies to work in an interdisciplinary way in public and private health agencies.
This course will give you the skills to critically analyse dental public health problems and develop practical solutions using multidisciplinary and evidence-based approaches that protect and promote population oral health.
You'll also develop the practical skills to act as an independent dental public health practitioner in different international social contexts, using health promotion strategies, social change programmes and effective planning of primary dental care services.
Once you've graduated, you'll have the critical knowledge and practical skills to become a dental public health practitioner, acting independently or as part of a team in different social contexts. You'll be able to carry out assessments for patients' oral health needs and you'll have the knowledge and skills to reduce oral health inequalities.
Additional costs
You'll take part in two fieldwork activities in the second year.
International field trip: the course fees cover all costs except for visa fees.
International field trip (Brazil): return travel from Sheffield to Brazil and accommodation costs are covered by the course fees. You'll need to pay for other costs including visa fees and food expenses.
Modules
Core modules
Introduction to Public Health
Dental Public Health: Foundation and Theory
Health Promotion
Dental Public Health: Application and Critique
Research Methods in Clinical Dentistry
Health and Social Justice
Sociology of Health and Illness
Introduction to Statistics
Dissertation
Dental Public Health: International Practice
Managing Social Change
Fieldwork Research Project
Teaching
Lectures
Student-led seminars
Tutorials
Independent study
Dissertation
Problem-solving activities
Observational work and practical activities in primary care units through an international field trip
Assessment
Formal examinations
Coursework assignments
Oral presentations
Dissertation
Fieldwork report
Duration
2 years full-time
Entry requirements
A recognised dental qualification with at least one year of postgraduate experience.
You must also meet our health and Disclosure and Barring Service requirements for clinical courses.
English language requirements
Overall IELTS score of 6.5 with a minimum of 6.0 in each component, or equivalent.
You can apply for postgraduate study using our Postgraduate Online Application Form. It's a quick and easy process.
The course information set out here may change before you begin, particularly if you are applying significantly in advance of the start date.