Department of Landscape Architecture, Faculty of Social Sciences

Learn how to create places that protect the planet and improve the lives of the people who inhabit them with our two-year conversion course. Accredited by the Landscape Institute.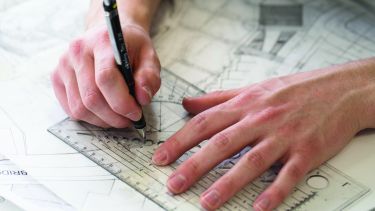 Course description
Postgraduate Diploma in Landscape Architecture is accredited by the Landscape Institute and the International Federation of Landscape Architects
This is a two-year conversion course for graduates who want to qualify and work as professional landscape architects. Whether you have a background in design or not, it will help you develop the skills needed for modern landscape architectural practice. 
The first year provides a thorough grounding in the design, social, technical and scientific aspects of the profession. You'll learn about the history and theory of landscapes, develop visual and IT skills and tackle a broad range of design projects. 
The second year gives you the opportunity to specialise in landscape planning, design or management, or to take a cross-cutting approach combining more than one aspect. During the Special Project, you'll work on a landscape architecture solution for a real-world site of your choice.
Modules
Core modules
Studio Project 1: Landscape Architecture - Nature, People, Place
Studio Project 2: Planning Strategies to Urban Design Proposals 
Research Module 1: Introduction to Landscape Research
Research Module 2: Landscape Research Topics
Landscape Research Dissertation
Optional modules
Choose two from:
Urban Landscape Planning
Strategic Landscape Planning
Urban Design Project
Landscape Design and Art Practice
Maintaining Green Infrastructure
Managing the Landscape
Teaching
There are lectures, seminars, workshops, tutorials, critical feedback sessions, site visits and practicals.
Teaching and learning take place in the studio and on site.
Assessment
You're assessed on coursework assignments, dissertation, oral presentation and examination.
Duration
2 years full-time
Everything I have learnt has given me amazing grounding for my career. The support and encouragement I received from my lecturers gave me the confidence I needed to start up my own business.
MA Landscape Architecture
Entry requirements
Good honours degree, ideally in a subject related to landscape or design, for example ecology, geography, geology, architecture, engineering or fine art.

In exceptional circumstances we may be able to consider your application if you don't have a degree but you have relevant knowledge, skills and experience through previous employment and/or study. We will be looking for your ability to study for a higher degree. This will be subject to approval at faculty level.
English language requirements
Overall IELTS score of 6.5 with a minimum of 6.0 in each component, or equivalent.
We're unique as a landscape department in that we can deliver the full breadth of landscape specialisms in-house through our team of internationally recognised academics. We complement this by working with landscape practices and our alumni, as professional landscape architects, to ensure our teaching is practice relevant and address current issues.
Director of Learning and Teaching
We use a staged admissions process to assess applications for this course. You'll still apply for this course in the usual way, using our Postgraduate Online Application Form.
The course information set out here may change before you begin, particularly if you are applying significantly in advance of the start date.