Challenging taboos and changing practice: the case of baby-loss and post-mortem
One in six pregnancies will end in a miscarriage in the UK. In 2016, more than 5500 babies were recorded as stillborn or died in the neonatal phase. To reduce this, it's fundamental that a post-mortem is carried out but consenting to this is an overwhelming decision for parents.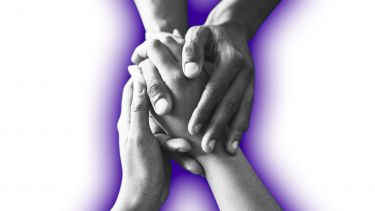 Off
The NHS estimates that one in six pregnancies will end in a miscarriage in the UK. And in 2016, more than 5500 babies were recorded as stillborn or died in the neonatal phase. To reduce this, it's fundamental that a post-mortem is carried out on the baby, but consenting to this in the aftermath of losing a child is an overwhelming decision for parents. 
In the days that follow losing a baby the care practices demonstrated by professionals are crucial to the way parents cope with their loss and respond to the question of a post-mortem. 
A post-mortem is a necessary step to understanding the underlying causes of death and furthering scientific knowledge. But for parents, the idea of a post-mortem is invasive, with one father describing the thought of a post-mortem as 'pretty ghastly'. It's something parents don't want to think about, let alone decide whether or not consent to it. 
Understanding how to support parents effectively in decision-making about post-mortem is fundamental to reducing incidences of baby loss. Therefore, Professor Kate Reed and Dr Elspeth Whitby, from the University of Sheffield, have sought to explore how practices can be changed towards post-mortem after neonatal death and provide a support network for bereaved parents. 
(Copyright: Hugh Turvey/Remember Baby 2018)
The team have explored the use of Magnetic Resonance Imaging (MRI) to develop a minimally invasive post-mortem. Widening this practice could help lead to an increase in the number of post-mortems after baby-loss.  
The project is also raising awareness and changing practice in UK NHS Foundation Trusts. Professionals are also now being given clear training and guidelines on the personal care given to babies and how best to aid grieving parents. Bereavement support charities have begun encouraging parents to seek help after the loss of their baby and new support groups have been initiated. 
These new approaches to the neonatal post-mortem process are paramount to furthering knowledge and reducing baby-loss, but also to supporting the parents and families who suffer most from this loss.
---
Award winning research
Professor Kate Reed was awarded the Outstanding Societal Impact in the ESRC Celebrating Impact Prize 2019 with colleagues Dr Elspeth Whitby and Dr Julie Ellis for their research into infant post-mortems. 
Professor Kate Reed, Director of the Doctoral Training Programme in the Faculty of Social Sciences, said: "We're honoured to receive this award. I want to highlight the value and importance of interdisciplinary and collaborative research. I've learnt so much from working with Elspeth, who's a clinician, and engaging the social sciences with medicine and the arts and humanities.
"We want to thank the NHS staff who have been involved with this project, the ESRC for funding this sensitive research, and the Faculty of Social Sciences who have supported this project right from the beginning. I also want to thank the charities and artists that have worked with us and made this the project that it is.
"And finally and most importantly, I want to thank the parents that have been involved. We've learnt so much and it's completely changed the way I practice social science and do qualitative research. This award is for all those babies whose lives may have ended prematurely but will always be remembered and will never be forgotten."
Professor Craig Watkins, Vice-President and Head of the Faculty of Social Sciences, said: "I am absolutely delighted that the ESRC have recognised the outstanding achievements of Professor Kate Reed and colleagues with the Impact Prize 2019. It is a fantastic example of what can be achieved when we work collaboratively and across disciplines.
"Their research has not only informed and changed practice in hospitals across the UK, but has provided a source of support and comfort for bereaved parents at an incredibly difficult time."
The Impact Prize 2019 was presented at a ceremony at the Royal Society in London. The research team also receive £10,000 to spend on further knowledge exchange, public engagement and other impact activities.
Further information
Baby loss research wins ESRC Celebrating Impact Prize 2019
Remembering baby - life, loss and post-mortem
Why does post-mortem matter? The difficult case of baby-loss
Flagship institutes
The University's four flagship institutes bring together our key strengths to tackle global issues, turning interdisciplinary and translational research into real-world solutions.