How the psychoactive revolution shaped society
Tea is the nation's favourite drink, but this wasn't always the case. Research from the Department of History explores how intoxicants such as coffee and tobacco were trafficked into Western Europe and how they influenced today's public spaces.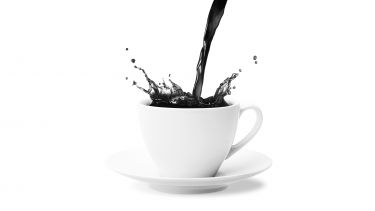 Off
The 17th century saw the arrival of new mind-altering substances into the European market, affecting local and national economies through what has now been described as a 'psychoactive revolution'. 
Led by the University of Sheffield, a team of European researchers are exploring how intoxicants such as tobacco, caffeine, chocolate, sugar and opium were first introduced into European cities, and how their arrival shaped public spaces. These are substances that prior to 1600 were unfamiliar to Europeans but by 1850 they were lifestyle staples across the continent.
Intoxicating Spaces is a collaborative project presenting a historical perspective on the influence of new substances on four public settlements between c.1600 and c.1850. The research explores the ethics of taste and the complicated ways in which we think about addictive substances today.
A European collaboration
Led by the University of Sheffield, Intoxicating Spaces is a collaboration between Carl von Ossietzky Universität Oldenburg (Germany), Stockholm University (Sweden), and Utrecht University (Netherlands). It is funded by Humanities in the European Research Area (HERA) as part of its Joint Research Programme Public Spaces: Culture and Integration in Europe, and the German Federal Ministry for Education and Research (BMBF).
A comparative analysis of how these novel intoxicants were introduced to Western society was carried out using social practice theory. Social practice theory aims to understand human behaviour by focusing on end actions, such as purchasing tobacco from a shop, rather than the elusive motives as to why an action happened. This theory enabled researchers to directly compare artefacts and case studies across the four key cities.
"It was important to include a comparative element within the project as there are already so many case studies that focus on the history of drugs in individual cities such as London. We broadened our perspective across four key countries in western Europe (Germany, Sweden, the Netherlands and the UK) to get a better understanding of the widespread issues of the psychoactive revolution" explains Dr James Brown, Research Associate & Project Manager (UK) of Intoxicating Spaces.
"The 16th and 17th centuries saw the rapid development of the Atlantic economy. This meant that a lot of the northern European ports such as London, Amsterdam, Stockholm and Hamburg, had increasing importance. We focused on looking at them together as a unit, both for intellectual coherence and manageability" he adds.
Intoxicants powered by slavery
Imports of opium became significant from the 1610s, at least into London; tobacco developed into a mass Atlantic import from the 1620s; coffee began to be consumed in northwestern European coffeehouses from the 1650s, and tea became a mass commodity from the 1710s.
But the introduction of these new substances into the European market came at a price.
Many of these new intoxicants in Europe were made possible by an exploitative system of plantation economies across the Atlantic world. During the 17th century, the rapidly increasing demand for intoxicants created a growing need for enslaved workers. 
Between 1500 and 1865, more than 12 million enslaved people were forcibly transported from Africa. Almost 2 million died en route.
While Europeans chased their next highs and indulged in these new goods, enslaved workers were faced with harsh conditions and inhumane punishments.
Intoxicating Spaces flags the ethical issues of changing global demands and consumption. Its research highlights how needs that shape society influence supply chains on a global scale.
Transforming spaces in society
When you walk down a typical street in any European city you will find cafes, pharmacies, pubs, bakeries and sweet shops. The existence of these everyday outlets can be traced back to the arrival and popularity of these intoxicants.
The project defines a public space as an institutional, social environment. Past examples of public space include alehouses, fairs, inns, parks and shops. The arrival of new intoxicants in the 17th century influenced how these public spaces were shaped.
"In the 1400s, the main drinking options in, for example, London, were ale or wine. Our research focuses on the impact of bringing in all of these new mind-altering commodities to society and the important role it plays in terms of lifestyles, the economy, and political regulation of policing today.  Seeing how and where these substances were first introduced, assimilated and naturalised into European diets has been hugely interesting" explains Dr Brown.
Urban spaces are defined as local, regional, intercity and global networks through and within which these substances entered and were circulated. This includes the role of slavery and colonialism in the supply chain that grew with the increased demand for these substances in Western society. The project looks at how these intoxicants influenced urban spaces through the emergence of new industries that stemmed from new behaviours.
Sharing the research
Partnering with seven schools across the UK, Sweden, Germany and the Netherlands, the team shared their knowledge with A level students across Europe. The project led a range of events for students that involved creative facilitators such as artists, novelists, cartoonists and even chocolate experts who hosted a historical chocolate making workshop. 
Working closely with schools to raise awareness about the history of intoxicants, students developed projects and blog posts inspired by research findings from the Intoxicating Spaces team. During the pandemic, this work was presented virtually at a conference in collaboration with the National Maritime Museum in Amsterdam and was attended by over eighty staff and students across Europe. The event also included a performance of ballads about intoxicating substances by a historical music group. 
"The students responded well to the research and had a particular interest in the topic of social justice. Many were familiar with the transatlantic slave trade and showed an understanding of the origins of substances that we take for granted today. It opened up further conversations about social spaces that are important in their lives and concerns around exploitative commodity chains that are still current today" recalls Dr Brown.
"It's important to talk about the history of these intoxicants because they remain liven issue for society. There are many conversations around legal and illegal substances and the role they play in our lives, not least alcohol, and the study of this history helps us to better understand its impact on social behaviours and therefore the ethics of these supply chains" he adds.
Presenting a digital scrapbook
Intoxicating Spaces has presented some of its findings in the form of a digital scrapbook.
---
The 18th century had a vibrant collage and scrapbook culture. We chose to create our own virtual exhibition in homage to this contemporary practice.

Dr James Brown

Research Associate & Project Manager (UK) of Intoxicating Spaces
---
Having gathered and analysed over one thousand pieces of evidence, including manuscript diaries, images and objects from museum collections, the team worked with the Digital Humanities Institute at the University of Sheffield to create the online resource, which is designed for both the general public and academic researchers. All sources and images have been tagged and described to make it easy for users to browse through key artefacts.
The digital scrapbook facilitates knowledge sharing with partners and stakeholders by featuring different sources of artefacts chosen across the four case study cities. This knowledge exchange encourages the continual evaluation of how past and present commodities are produced, transported and consumed. 
Given the potential for exploitative labour relations and conditions in the modern global economy, projects like Intoxicating Spaces highlight the need to understand historical societal trends and to prevent them from repeating.
Written by Alina Moore, Research Communications Coordinator
For further information contact: 
Flagship institutes
The University's four flagship institutes bring together our key strengths to tackle global issues, turning interdisciplinary and translational research into real-world solutions.