The Food and Nutrition research group brings together a multidisciplinary group of academics, researchers and PhD students all conducting research related to food and nutrition in the public health section of ScHARR.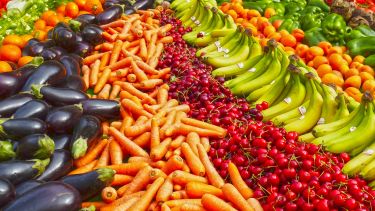 It consists of nutritionists, dietitians, public health specialists, sociologists, statisticians, global health policy experts, psychologists and geographers. We have expertise in different geographical settings (UK, Europe, low and middle income countries, global) and using a wide range of methodologies (qualitative and quantitative). The group has been established to pursue research activities associated with the study of interactions between food, nutrition and society.
The Food, Nutrition and Society research theme meets regularly to discuss new and existing research projects. The group is open to staff and research students. If you would like to join us for the food and nutrition research seminars please contact the theme leader, Viren Ranawana (viren.ranawana@sheffield.ac.uk) or the group coordinators:
People
PhD students
Sarah Abraham
Fahad Almutairi
Corinne Owers
Projects
Drivers of Food Choice Competitive Grants Program: Dietary transitions in Ghanaian cities: mapping the factors in the social and physical food environments that drive consumption of energy-dense nutrient-poor foods and beverages, to identify interventions targeting women and adolescent girls throughout the reproductive life course; 2017-2019.
TACLED project: Transitions in African Cities Leveraging Evidence for Diet-related non communicable diseases This is a MRC-led Foundation Award to study dietary transitions in African cities in Ghana and Kenya. This interdisciplinary partnership of ten co-applicants from five academic institutions across Ghana, Kenya and the UK. 2017-2019.
MRC Research Grant. The FRESH Street Project: Developing an area (street) based cash transfer scheme to promote healthy eating communities in areas of high deprivation in the UK, 2017-19.
MRC NINO LIP: UK-Africa network to improve the nutrition of infants and young children living in poverty (NINO LIP) in urbanising sub-Saharan African countries. 2018-19.
HighCALS: [MH1] A programme to develop and evaluate a complex intervention to achieve a high-calorie diet for people with Amyotrophic Lateral Sclerosis Funded by a NIHR programme grant.
Yorkshire Health study: The largest cohort health study in Yorkshire. Since 2010, over 30,000 people have participated
---
Food and/or nutrition research groups we collaborate with across the University
Flagship institutes
The University's four flagship institutes bring together our key strengths to tackle global issues, turning interdisciplinary and translational research into real-world solutions.