Professor Andrew Booth
BA (Reading), Dip Lib (Aberystwyth) MSc (Wales) MCLIP PhD (Sheffield)
Population Health, School of Medicine and Population Health
Professor in Evidence Synthesis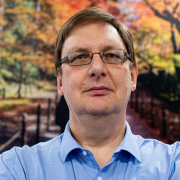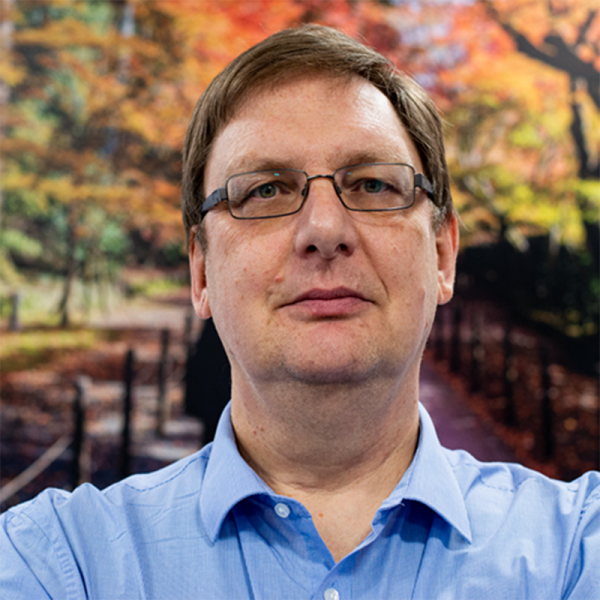 a.booth@sheffield.ac.uk
+44 114 222 0705
1022, Regent Court (ScHARR)
Full contact details
Professor Andrew Booth
Population Health, School of Medicine and Population Health
1022
Regent Court (ScHARR)
30 Regent Street
Sheffield
S1 4DA

Profile

I joined the School of Health and Related Research (ScHARR) here at the University of Sheffield in 1994 and for almost 15 years I was responsible for management of the Information Resources (IR) Section (1994-2008). My previous roles in the field of health information had spanned almost 35 years working in a variety of health library and information units in the NHS, the Medical Research Council and at the King's Fund, London.

A systematic review methodologist since 1995, I teach on the Masters in Public Health, the Masters in Public Health (Online) and the MSc in Health Informatics (within the Department of Information Studies). I am a co-convenor for the international Cochrane Collaboration Qualitative & Implementation Research Methods Group. I am a founder member of the Cochrane Information Retrieval Methods Group and a member of the Cochrane Rapid Reviews Group and the Cochrane Trainers' Network. I am also a member of the HTA-i Information Specialists' Group and an associate member of the InterTASC Information Specialists' Group. Along with colleagues at ScHARR I hosted the first ever conference in Evidence Based Library and Information Practice in 2001 and since then I have been a leading international figure within this paradigm.

I currently occupy an academic role that combines my interests in the evidence base for information science with supporting the evidence based practice of others, mainly health professionals, through critical appraisal and systematic reviews. At the same time I occupy an executive function within ScHARR as Director of Information (Research Outputs). In July 2011 I was awarded the Cyril Barnard Memorial Prize by the CILIP Health Libraries Group in recognition of "an outstanding contribution to health librarianship"
Research interests

My research interests focus on all methods of systematic review,  evidence synthesis, evidence based practice, and knowledge translation. I am particularly interested in systematic review topics from developing countries, particularly from Sub-Saharan Africa, and in public health topics such as alcohol and HIV/AIDS. I have published with students in topics such as medication adherence, social marketing,  disaster management and evidence based management. My current research students are working in knowledge management in acute hospitals and use of NICE guidance in Social care.

I have been involved in development of a wide range of tools for dissemination, both web based and as online briefings. In 2013 I was one of the first to achieve the University of Sheffield's PhD by Publications with my thesis entitled Acknowledging a Dual Heritage for Qualitative Evidence Synthesis: Harnessing the Qualitative Research and Systematic Review Research Traditions. My most recent interests centre on multiple types of review, including rapid reviews, mapping reviews and scoping reviews. 

Current projects

In June 2016 the Second Edition of Systematic Approaches to a Successful Literature Review (edited by me with Anthea Sutton and Diana Papaioannou) was published by Sage Publishers.  
HS&DR Project: 15/137/01 - Developing a framework for a novel multi-disciplinary, multi-agency intervention(s), to improve medication management in older people on complex medication regimens resident in the community. Maidment I, Booth A, Wong G.
June 2016 – September 2016. Wellcome. Diversity & Inclusion in Health Services Research (Including Evaluation of Metrics). Willsdon J (PI), Salway, S, Booth A, Preston L, Chambers D et al. Approx £ 45,000
June 2016 – May 2017 National Institute for Health Research Health Services and Delivery Research Programme (HS&DR) 15/77/15 An evidence synthesis of the international knowledge base for new care models to inform and mobilise knowledge for Multispecialty Community Providers (MCPs). Turner A (CI), Booth A and Midlands and Lancashire Commissioning Support Unit. Approx £ 150,000
May 2016-April 2017. National Institute for Health Research Health Services and Delivery Research Programme (HS&DR). Understand new models of care in local contexts. Baxter S (CI), Booth A, Chambers D, Goyder E, Johnson M. Approx £ 150,000
September 2015 – February 2017. NIHR Health Technology Assessment Project 14/26/08. Medically Unexplained Symptoms (MUS): primary care intervention. Leaviss J (CI), Parry G, Stevenson M, Booth A, Scope A, Davis S, Ren S, Sutton A, White P, Moss-Morris R, Buszewicz M . £ 200,008
July 2015-June 2016. Oxfam. Systematic review of evidence to determine effectiveness of interventions to address severe acute malnutrition in children under age five years in humanitarian/relief emergency context, Akparibo R (Lead PI), Lee A (Co-PI), Booth, A, Harris J, Holdsworth M and Woods HB. £ 46,006
February 2015- February 2016. National Institute for Health and Clinical Excellence (NICE). Harmful sexual behaviour in children: Evidence for identifying and helping children and young people who display harmful sexual behaviour. CPH HSP ER (Two Evidence Reviews) Campbell F (PI), Stepanova E, Hackett S, Booth A, Sutton A, Hynes K. £ 105,000
March 2014- September 2017. National Institute for Health Research Health Services and Delivery Research Programme (HS&DR) 13/05/12. HS&DR evidence synthesis centre. Goyder E, Baxter, S, Blank L, Booth A, Cantrell A, Nicholl J, Turner J, Johnson M & Preston L. £ 499,451
Turner J, Nicholl J, Goodacre S, Booth A, Brazier J, Campbell M, O'Cathain A, Coster J, Wilson R, Irving A, Siriwardena N, Gray J, Phung V-H, Walker A, Shewan J, Snooks H, Lyons R, Meechan D, Heard H. PhOEBE – Pre-hospital Outcomes for Evidence Based Evaluation. NIHR Programme Grants for Applied Research.
Publications

Show: Featured publications All publications

Featured publications

Journal articles

All publications

Books

Journal articles

Chapters

Book reviews

Conference proceedings papers

Reports

Posters

Working papers

Datasets

Other

Preprints
Teaching interests

My teaching interests lie in Systematic Reviews and Critical Appraisal, Evidence Based Healthcare Information, Public Health Informatics and Use of Secondary Data Sources. I have a keen interest in e-learning and developed the Facilitated Online Learning Interactive Opportunity (FOLIO) programmes for the National Health Service and the Australian Library and Information Association (ALIA). I co-ordinate the Annual Short Course Evidence Synthesis of Qualitative Research in Europe (ESQUIRE) and also teach on ScHARR's recently-designed short course on Rapid Reviews and its longstanding course on Introduction to Systematic Reviews.

I am interested in supervising Research Students in topics/areas such as systematic review methodology, qualitative evidence synthesis (including meta-ethnography, realist synthesis and meta-narrative approaches), and implementation and dissemination research. I am particularly interested in qualitative systematic reviews in topics of importance to lower and middle income countries (LMICs).
Professional activities and memberships

I am an active member of Chartered Institute of Library and Information Professionals (CILIP) Health Libraries Group and serve on the Editorial Board for the Group's journal, Health Information & Libraries Journal. I am an Associate Editor for both the premium systematic review methodology journals, Systematic Reviews and Research Synthesis Methods. I am also on the Editorial Boards of Implementation Science and Evidence Based Library and Information Practice.