Beth Bradbury
Student Recruitment, Marketing and Admissions
UK Student Recruitment Officer - North West and North East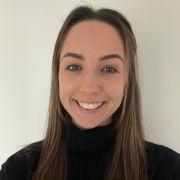 Profile

I'm Beth, the Schools Liaison Officer for the North West and North East. Despite not having much exposure or awareness about University while I was at school, I absolutely loved my experience of studying Biology at University and being involved in many different aspects of University life, including volunteering, sports teams and societies. After graduating, I worked within student recruitment and have since worked within education as a secondary school and sixth form teacher.

I'm now really excited to be working within the Schools Liaison Team at Sheffield to support individuals in exploring their options, making decisions about Higher Education and sharing insights into all the fantastic opportunities and experiences that The University of Sheffield can offer. I thoroughly enjoy supporting others and am passionate about encouraging and inspiring students to realise their potential and access the best Higher Education choices for them. 

In my spare time I love being in the fresh air for a walk or a run as well as all things food or spending time with family and friends.