Professor Jim Wild
PhD
Clinical Medicine, School of Medicine and Population Health
Professor of Magnetic Resonance Physics, Executive Director of Insigneo Institute for in-silico Medicine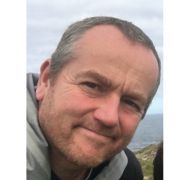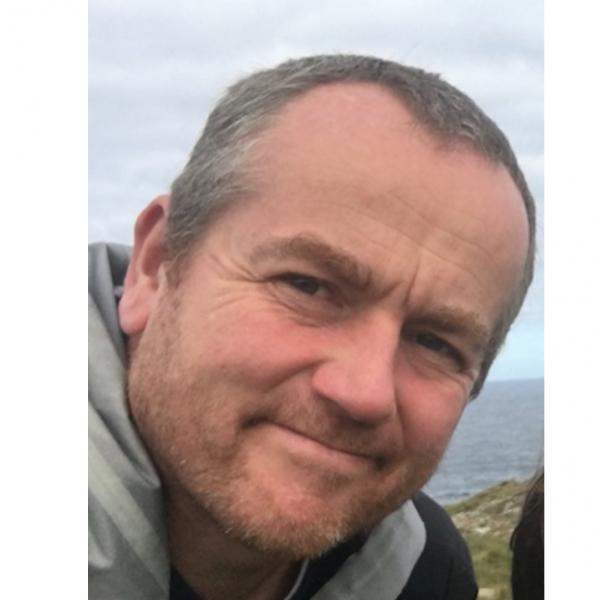 Profile

For enquiries, please contact – iicd-om-operational@sheffield.ac.uk

I joined the University of Sheffield in 2000 to set up the technology for Hyperpolarised gas lung Magnetic Resonance Imaging (MRI).

Postdoctoral researcher at the NMR group University of Alberta (1998-2000) -high field strength imaging and spectroscopy methods
PhD was in 1H MR spectroscopy at the University of Edinburgh (1995-1998)
Research interests

My research is the physics and engineering and clinical applications of hyperpolarised gas (3He and 129Xe) and proton MRI in the lungs and pulmonary vasculature.

Physics and engineering projects include:

rapid acquisition methods for imaging of inhaled hyperpolarised gases using compressed sensing, steady state free precession and parallel imaging.
Techniques for simultaneous imaging of 1H, 3He and 129Xe in the lungs.
RF coil hardware engineering for 3He and 129Xe lung MRI.
3He and 129Xe MRI at different magnetic field strengths.
Spin exchange optical pumping physics for polarisation of 3He and 129Xe.
Measuring and modelling gas flow and diffusion in the lungs; physiological models of alveolar geometry and gas exchange.

These technical developments have made a clinical impact, we have performed the first clinical studies in the UK with hyperpolarised 3He and 129Xe gas MRI. Our research has demonstrated the role of these pulmonary MRI methods in Asthma, COPD, Cystic Fibrosis, Interstitial Lung Disease, Lung cancer and Pulmonary Hypertension. Using hyperpolarised gas and proton lung MRI as markers we are evaluating novel pulmonary therapies in collaboration with pharmaceutical companies.

Our lung imaging methods and models are the basis of patient specific in-silico models of lung disease – insigneo. Our pulmonary imaging methods have made a clinical impact on NHS radiological practice in the diagnosis and management of patients from the Sheffield Pulmonary Vascular Disease Unit. We are now a national and international referral centre for Clinical Pulmonary Imaging.
Publications
Research group

I currently supervise 5 PhD students

Graduated PhD students: Anderson Mon (2004), Kevin Teh (2006), Hoonsin Cheong (2008), Neil Woodhouse (2007), Martin Deppe (2010), Salma Ajraoui (2010), Andrew Swift (2012), Smitha Rajaram (2013), Xiaoxun Xu (2015), Felix Horn (2015), Graham Norquay (2015) , Madhwesha Rao (2016), Angela Lungu (2016), Neil Stewart (2016), Bilal Tahir (2016), Paul Hughes (2017), Ho Fung Chan (2018), Chris Johns (2018), Nick Weatherley (2018).

I am involved in international teaching in MR physics and pulmonary imaging:
Grants
Professional activities and memberships

Deputy Editor Journal of Magnetic Resonance Imaging.
Member of the Fleischner Society.
Director of Research Insigneo.
NIHR Research Professor 2013-2018.
EPSRC Advanced Research Fellow 2006-2011.
EPSRC peer review college member.
Medical Futures Award for Translational Respiratory Innovation 2011.
Chairman (2008-2011) and Secretary (2005-2008) of the BRSG the Magnetic Resonance Group of the Institute of Physics.
2008-2009 Chairman ISMRM study group of hyperpolarised MRI.
2011-2014 Chair of the European Society of Thoracic Imaging Research Committee.
Member of European Respiratory Society Imaging workgroup.
MHRA QP licence holder for manufacture of hyperpolarised contrast agents (3He and 129Xe).
Honorary Chair in MR Physics at the University of Oxford.