Professor Richard J Ross
MD, FRCP
Clinical Medicine, School of Medicine and Population Health
Professor of Endocrinology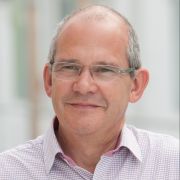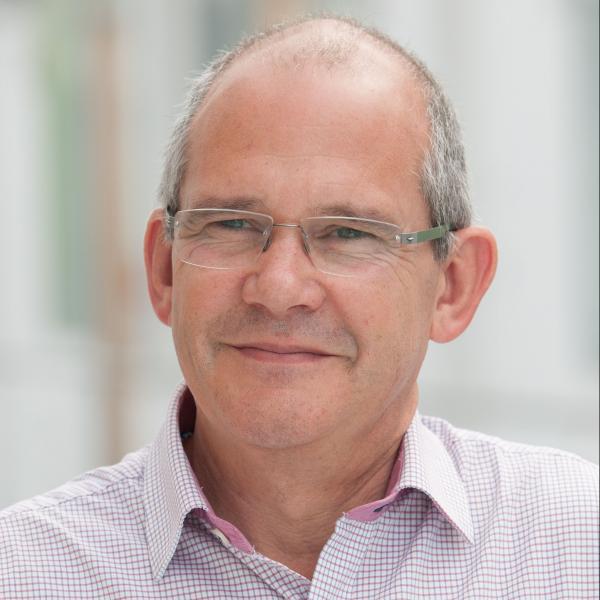 r.j.ross@sheffield.ac.uk
+44 114 215 9089
Office: EU14, The Medical School
Full contact details
Professor Richard J Ross
Clinical Medicine, School of Medicine and Population Health
Office: EU14
The Medical School
Beech Hill Road
Sheffield
S10 2RX

Profile

For enquiries, please contact - iicd-om-operational@sheffield.ac.uk

I trained in medicine at The Royal London Hospital (1974-1979) and in Endocrinology at St Bartholomew´s Hospital, London (1983-1988). I was appointed to Sheffield University in 1995 and am Head of the Unit of Diabetes and Endocrinology.

I previously served on the Medical School Council as Head of Section for Endocrinology and Reproduction (2005-2008) and as Director of Sheffield Health Innovation Centre subsequently Sheffield Healthcare Gateway (2008-2018).

My research and clinical interests are in pituitary and adrenal disease, transition endocrinology and the late effects of cancer therapy.

I am a founding Director of two university spin-out companies; Asterion Ltd and Diurnal Plc.

I served on the editorial boards of: Clinical Endocrinology (1996-2000), Growth & Growth Factors (1986-2006), Hormones (2004-), and J Clin Endocrinol Metab (2010-2014).

I am a council member for the Society of Endocrinology (1999-2002), Editor Endocrinologist (2001-2004), Chair of CaHASE (2002-2015), member of the Bioscientifica Board (2006-2010), Society for Endocrinology Public Engagement Committee (2008-2011) and Nominations Committee (2010-2012).

Executive Committee of the European Society of Endocrinology (2011-2015), Treasurer of the European Society of Endocrinology (2013-2015), and The Growth Hormone Research Society Council (2011-2016).
Research interests

The focus of both my clinical and basic research is on optimising endocrine hormone replacement. My group have identified and characterised uncommon mutations in the growth hormone receptor which have led to fundamental observations on the mechanism by which the growth hormone receptor signals through a pre-formed dimer.

This work led to a greater understanding of the regulation of growth hormone secretion and the group have developed a long acting form of growth hormone and this work was published in Nature Medicine in 2007. The group are now actively developing a long acting growth hormone antagonist.

The Clinical Research Programme has been investigating different regimens for replacing cortisol, testosterone and oestrogen in hypopituitary, hypogonadal and adrenal insufficient patients.

The group have designed modified release forms of hydrocortisone, including Infacort for the treatment of neonates and children with adrenal insufficiency and Chronocort, to replicate the normal circadian rhythm of cortisol.

Infacort received a Market Authorisation from EMA in 2018 and is being marketed under the trade name Alkindi and Chronocort is currently completing phase 3 clinical trials in patients with congenital adrenal hyperplasia. Other work has examined the incidence of hypogonadism in cancer survivors and replacing testosterone in young male cancer survivors.

The Endocrine Unit consists of 6 Consultant Endocrinologists and runs a number of unique and innovative specialist clinics in the Health Care Trust including: Pituitary Clinic, Transition Clinic for Paediatric Endocrinology, Late Effects Clinic for Cancer survivors, Joint Surgical Endocrine Clinics, Obesity Clinic, Genetic Endocrine Clinic and a Pituitary Multidisciplinary Team.

Publications and Patents: 286 publications during career, Scopus h-index of 46. 35 patents granted from 7 independent patent families.

---

Current projects

Improving the care of patients with congenital adrenal hyperplasia and adrenal insufficiency
Development of long-acting biologicals including growth hormone antagonists for the treatment of acromegaly
Publications
Teaching activities

I lecture medical students in Endocrinology and supervise PhD and BMedSci students.
Professional activities and memberships

Editorship

Editorial Board Clinical Endocrinology 1996-2000
Editor: Growth and Growth Factors 1986-2006
Editorial Board: Journal of Endocrinological Investigation 2004-07
Editorial Board: Journal of Clinical Endocrinology & Metabolism 2010-

Advisory Boards

NICE appraisal of adult growth hormone replacement 2003-04
Member of Lilly HYPOCCS International Advisory Board 1999-2007

Society for Endocrinology

Society for Endocrinology Media Committee 2009=-2012
SFE Nomination Committee 2010
A Director of Bioscientifica (2006-2010), the company that supports the Society for Endocrinology and promotes endocrinology internationally.
I chair the Congenital Adrenal Hyperplasia Adult Study Executive (CaHASE 2002-2015) which is a national group undertaking major research in the management of patients with congenital adrenal hyperplasia. We completed a study of over 200 patients published in J Clin Endocrinol Metab 2010.

University Spin Out Companies

Founder of Asterion Ltd.
Founder of Diurnal Ltd.

National Committee Membership

Council Member, Society for Endocrinology 1999-01
Society for Endocrinology Clinical Subcommittee, Audit 1997-99, Program Organiser 2000-02
Treasurer of the European Society of Endocrinology (2013-2015),
The Growth Hormone Research Society Council (2011-2016).