Social Accountability and Enhancing the Potential of Learners
Our main research themes are social accountability and improving the potential of learners, including undergraduates and postgraduates.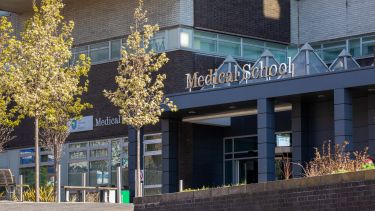 An important aspect of our research is a scholarship approach, with our research being informed by our learning and teaching but also our research informs our learning and teaching. Our research is intended to practically inform local, national and global practices and policies in medical education.
We have a multi-disciplinary approach to our research and have collaborations with Departments across the University, especially the Academic Unit of Primary Medical Care, and also with leading researchers in the UK and across the world, especially South Africa and Norway.
Our research can provide 'added value' to many clinical research projects, especially when there is a need to develop and evaluate training interventions for healthcare professionals.
Our research strengths include:
Social accountability

Impact of social accountability education on learners
Impact of social accountability on the health and social wellbeing of local communities
Enhancing the potential of learners

Understanding the impact of feedback on learning, performance, assessment and self-regulation
Improving performance of the management of the acutely ill patient
Developing an "educational alliance" approach
---
PhD and other research opportunities
Our main focus is undergraduate and postgraduate medical education (both primary care and secondary care). We also welcome applications with an interest in education in dentistry and in education across a range of healthcare professions, including nursing and midwifery, speech and language therapy, occupational therapy and physiotherapy. Our research themes are also appropriate for applicants with either a clinical or non-clinical background, including education, psychology, and sociology.
We have a multi-disciplinary approach to our research and expect our researchers to develop appropriate collaborations with Departments across the University and also across other Universities and the NHS.
We welcome applications for self-selected projects that are within our areas of expertise and in the main research themes, and also self-funded applicants.
Supervisors will be matched to the individual research interests of both students and supervisors:
Interested candidates should in the first instance contact Professor Deborah Murdoch-Eaton, Dean of Medical Education
Flagship institutes
The University's four flagship institutes bring together our key strengths to tackle global issues, turning interdisciplinary and translational research into real-world solutions.