Dr Warren Pearce
BA (Hons), MA, MA, PhD
Department of Sociological Studies
Senior Lecturer
(He/him)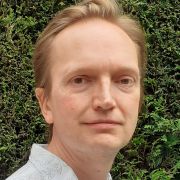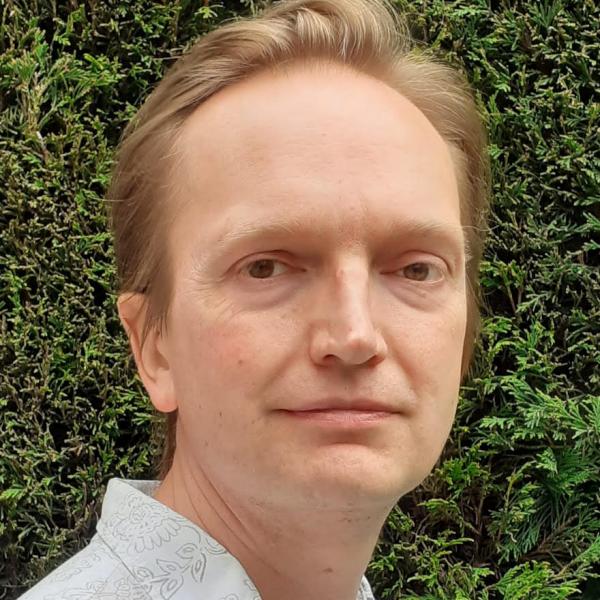 Profile

Warren is Senior Lecturer within iHuman, leading the Institute's "Knowing Humans" research theme. His academic interests began with a BA in Geography & Politics at Sheffield, where he developed an interest in environmental politics. On leaving the university, he spent a decade working in music retail and distribution, including his own wholesale business specialising in dance music. He then returned to academia, completing MAs in Public Policy and Research Methods at the University of Nottingham, while working for Intelligence East Midlands, a regional research observatory. He completed a PhD on the local implementation of climate change policy in 2013, where he found that carefully calibrated, scientifically-derived emissions targets had very different meanings at national and local levels, with significant implications for the implementation of climate policy.

From 2012-2016, Warren was a Research Fellow within the University of Nottingham's Institute for Science and Society working on Making Science Public, a wide-ranging five-year Leverhulme Trust programme focused on the relationship between science, politics and publics. He then joined the University of Sheffield as a Research Fellow in 2016, as Principal Investigator on the ESRC-funded Future Research Leaders project 'Making Climate Social', focusing on how climate change is represented and discussed on social media and other digital platforms. In 2019, he was promoted to Senior Lecturer.

Warren is a Contributing Author for the Sixth Assessment Report of the United Nations Intergovernmental Panel on Climate Change (IPCC), assessing the literature on the role of values in climate science and the communication of climate change on both mainstream and social media. This section of the report will, for the first time, frame the IPCC's physical science assessment in terms of the social context for scientific knowledge, responding to a call from the IPCC leadership to attend more explicitly to such issues. He has also been an invited speaker at the United Nations' COP23 conference, the Met Office and the Royal Society, written for The Guardian, and had his research reported across international media including Der Spiegel, De Volkskrant, Newsweek, Scientific American and The Independent.
Research interests

Warren's research explores how science is used in public debates about politics and policy, with a current focus on three areas:

 - the use of scientific evidence, advice and assessment in policy work

 - how digital platforms are changing experts and expertise

 - the role of images in online science communication

He has researched these themes extensively through a series of journal articles examining the public life of climate change. He has also published research on other prominent cases such as plant genome editing, autism, responsible innovation and the use of randomised controlled trials in policy. Warren employs interpretive, digital and comparative research methods, collaborating with information designers to rethink approaches to visualisation for interpretive research. He has published in a wide range of high-impact academic journals across the natural, social and health sciences such as Nature, Nature Climate Change, Public Understanding of Science, Environmental Communication, PLOS-ONE, Wiley Interdisciplinary Reviews: Climate Change, Policy Sciences and Policy & Politics.

Warren is a team member of two international projects funded by the US National Science Foundation investigating expertise and science advice in the pandemic: CoMpCore based at Harvard and Cornell Universities and EScAPE based at the University of Colorado. He sits on the Board of Science in Public, the Steering Committee of Sheffield's Digital Society Network, and is an enthusiastic public communicator of research via Twitter and blogs. He also contributes to the department's STeMiS research theme. 
Publications

Edited books

Journal articles

Chapters

Reports

Posters

Theses / Dissertations

Datasets

Preprints
Teaching interests

Warren convenes Advancing with Digital Methods, a second year core module within the Digital Media and Society BA. The module introduces students to advanced tools, techniques and protocols for doing digital research; how to use them, how to evaluate them, and the context for their emergence and (sometimes rapid) decline. Warren shares his expertise and practical experience of using digital methods gained during the Making Climate Social project, building on training and collaboration with the world-leading Digital Methods Initiative. 

He is also a co-investigator on TERRAIN, a cross-university, interdisciplinary team of teachers and researchers who create resources for teaching social science concepts to postgraduate and doctoral STEM students. He also contributes to other modules within Sociological Studies and the Department of Geography. In 2020, Warren was awarded the Fellowship of the Higher Education Academy, recognition that his teaching attains the UK Professional Standards Framework for teaching and learning support in higher education.

Warren aims to engender a learning environment where students can discuss their ideas fearlessly, supported by the expertise he brings both from his own research and his classroom experience. Coupled to this, he communicates the importance of an experimental approach in digital methods, where mistakes are important parts of learning. This ties in with a key principle for transitioning from school to university learning: the ability to develop our own ways of thinking about the world, as opposed to memorising and recalling information with a focus on examinations.
Professional activities and memberships
PhD Students

Warren welcomes approaches from students who would like to study for a PhD that apply STS (science and technology studies) approaches to climate change, explore controversies over expert knowledge, critically study science communication, and/or employ digital visual methods. You can find general information about PhD studies in the department here.

Potential projects could include, but are not limited to:

Re-drawing the boundaries of truth: science in press conferences from cold fusion to coronavirus
Science advice to government: a feminist approach
Making and breaking consensus within science for policy
Image and imaginaries in online representations of climate change
Do common modelling standards exist between different scientific disciplines?

Current PhD students: 

Yu-Ning Chuang: Construction of risk society: A corpus-based analysis of climate change, global warming, and air pollution in Taiwanese political talk shows

Jake Allcock: Understanding global sustainability communication on YouTube.