Find out what is happening at the Turner Museum of Glass. We have regular news updates and associated events at the Museum.
Lingar Mobile Application - Launched:
From September 2021, the Museum is using a mobile image recognition application called Lingar where you can learn more about selected exhibits.
Download the app (details below) before you visit the museum. As soon as you enter the museum, open the app and take a photograph of the floor sticker which will give you the instructions of how to use Lingar as you navigate your way around the museum. The app will identify where you are and link to the Turner Museum of Glass.
Look out for the floor stickers placed around the museum which allow you to take a photograph and open up further description of a specific object. Alternatively, there are numbered labels in the cases which you can select from the list on Lingar. This allows you to preview key items in the collection or see a record of what you have seen by selecting the Turner Museum Sheffield location on the app.
Information on Lingar is available as text and spoken word.
The Lingar app is available on Google Play and the App Store or through the Lingar website.
---
Events
Below you will find details of any events taking place which we believe will be of interest to you.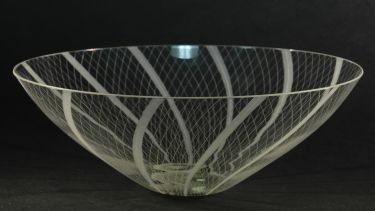 Heritage Open Days
15-16 September 2021, 10am-4pm
A guided tour of our collection of glass, which covers a span of 3000 years of glass making but especially early 20th century art and wine glasses.