William Earnest Stephen Turner was a British chemist and pioneer of scientific glass technology. He established the Department of Glass Manufacture at University College Sheffield in 1915, and founded the Turner Museum of Glass in 1943.
For better or worse I am part and parcel of the glass industry.

Professor W E S Turner
Turner's vision and commitment ensured the successful development of glass making techniques as well as a fruitful dialogue between manufacturers and researchers.
In 1915 Turner was invited to be Head of a new Department of Glass Technology. At this time no other academic institution was dedicated to the study of glass. With the onset of war, German imports of fine quality scientific and optical glasses had stopped and Turner had an important role to play in developing home industries.
By 1916 he had founded the Society of Glass Technology to bring together all those interested in glass production and the application of scientific methods to industrial problems. He introduced research programmes, teaching sessions and a regular journal for the sharing of information.
During his long career, Turner travelled widely. These visits were instrumental in establishing an atmosphere of international collaboration. They also allowed him to develop the unique collection, which formed the Turner Museum of Glass.
The Museum was opened in 1943, two years before Turner retired from the University. He continued to be active as a consultant for the next twenty years. He was twice married, firstly to Mary Isobell Marshall until her death in 1939, and then Helen Nairn Munro, an artist noted for her glass engraving.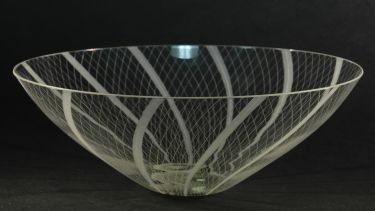 International Year of Glass 2022
The United Nations has designated 2022 as the International Year of Glass, and as such is a year of particular significance to the Department of Materials Science and Engineering at the University of Sheffield.
IYOG22 will open with a conference in Geneva featuring 30 world-class speakers, a Glass Expo in China, and Art/History Congresses in Egypt, the US and Europe. Professor Parker is also planning a number of public engagement events in the Department to showcase different aspects of glass in science, technology, society and art.