Tuition fees and additional costs
Examples of what is included in your tuition fee and other costs you may need to consider.
Off
Tuition fees - what's included
Home and overseas undergraduate tuition fees include registration, tuition, initial examinations, and access to computer facilities, libraries, the Students' Union, Careers Service, support services, chaplaincy and much more. They include most compulsory course-related items and will normally cover:
Compulsory books/texts, where students are required to each have a copy with them for specific lectures/practical sessions
Course packs - where these are provided, students will not be charged
Compulsory field trips, including equipment, consumables, and transport.  Students are usually expected to bring/buy their own food and refreshments
Compulsory lab based equipment and study aids
Additional costs - examples
There are some additional items which are not included in the tuition fee. Some general examples are listed below:
Accommodation and living costs
Stationery
Optional books or texts – personal copies will not be included in the tuition fee
Optional field trips - where students have the option to go to alternative destinations, they may have to contribute part of the cost
Electrical equipment e.g. laptops, digital cameras and calculators
Resitting exams including professional accreditation exams
Travel, accommodation, relocation and living costs for employment experience, industrial placements and clinical placements.
Year and semesters abroad - travel, accommodation, relocation, living costs, health insurance, visas, vaccinations, ancillary materials and textbooks etc
General printing and photocopying, including for dissertations and coursework
Other charges for replacement ID cards, transcripts, degree certificates, late registration etc
Travel for site visits
DBS update service registration for professional programmes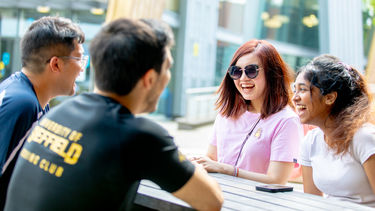 International Merit Scholarships
We offer a generous package of financial support for international students including 75 undergraduate scholarships worth £10,000 towards the annual tuition fee and 125 postgraduate taught scholarships worth £5,000 towards the tuition fee. Applications are now open for existing offer holders.