Our guided tours will show prospective students what Sheffield has to offer - both on campus and beyond. With the option to extend your visit with tours of our student accommodation, city or sport facilities.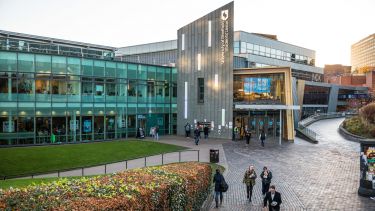 On
Our student-led walking tours are a great opportunity to visit some of the most widely-used facilities on campus. We'll take you inside some of our iconic buildings including our award winning Students' Union, our outstanding library facilities, and some of our larger academic buildings which host lectures, seminars and labs. The tour takes around 90 minutes, and covers an area about a mile across.
A member of our team of student ambassadors will lead your tour. Feel free to ask your tour guide any questions you may have about student life at Sheffield and they'll do their best to answer, or point you in the direction of further helpful information. A member of staff from the Campus Tour team will also be available on the campus tour stand before and after the tour to answer any other questions you might have.
Discover more...
Following your 90 minute campus tour, you will have the opportunity to take up one of the following three optional extras which will extend your visit with us by approximately 45 minutes:
Sport tour - our student ambassador will accompany you on a 15 minute tour of our fantastic facilities at Goodwin Sports centre, just a short walk from the Students' Union. 
City tour - our student ambassador will lead you on a 45 minute walking tour of the vibrant, green, modern city that is Sheffield - making sure you take in all the best spots and hidden gems. Visit our Guide to Sheffield to find out more. 
Accommodation tour - your student ambassador tour guide will extend the standard campus tour to include a stop at one of our award-winning student accommodation sites. Subject to the availability of unoccupied rooms, we will show you around one of our standard en-suite flats, but 360-degree virtual tours of all room types are also available to view online. You will also be able to put your questions to an expert from our accommodation team. The accommodation tour will extend your campus tour by approximately 45 minutes.
---
Join a campus tour, led by one of our students.
---
We asked our student vloggers to explore the University and take you on a virtual tour of our campus, facilities and more.
---
Explore our campus at your own pace with our self-guided tour.
Find out more about self-guided tours
---
If you have any further questions or queries, get in touch with the Campus Tour team:
+44 114 222 9872 (weekdays 9am-4pm)
---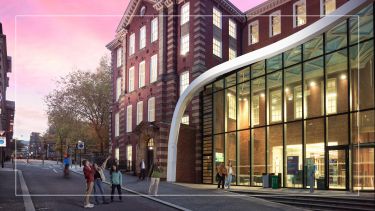 Visit us
Discover what sets Sheffield apart at our undergraduate open days on the Saturday 21 October or Saturday 18 November.