I gained a greater awareness of which sector I want to work in.
Mechatronic and Robotic Engineering with a Year in Industry MEng
My name is Haseeb and I recently completed my Year in Industry at ExxonMobil.
Why did you choose to do a Placement?
I wanted relevant work experience for my degree
I didn't know what career I wanted at the end of my studies, so wanted to gain experience
I thought it would improve my graduate prospects
I wanted to develop on-the-job skills to help the rest of my degree
How did you find your role?
What was the highlight of your Placement?
Let me start by saying there is a huge difference between being at university and working in Industry. My highlight for the year would definitely be learning a lot of skills ranging from developing Project Management, to building trust with people you work with. Setting aside my ego and gradually building upon feedback by openly accepting it positively throughout the year caused a real change to my personality.
What did you gain from your Placement?
A greater awareness of which sector you want to work in
Developed technical skills
Developed professional skills
A wider professional network
Increased motivation for your studies
Awareness of the roles I do/do not want to do in the future
Experience of living somewhere different
Reflection on myself and future goals
How did your company respond to Covid-19?
As it is an essential company that the country can't run without, ExxonMobil divided the team into two halves. One team was working from home one week, while the other was on-site, this minimised exposure to the virus. ExxonMobil also provided all their employees with a kit which contained a few masks, a thermometer, sanitiser, guide and much more. Anyone joining the company this year should not feel unsafe, as the company takes health very seriously from ergonomics to mental health. They have now installed a proper COVID-19 surveillance system on every entry point to the site.
One piece of advice would you give to students who are considering taking a Placement?
Have zero expectations of the placement. Set up extra meetings with people you work with and ask for honest feedback if you really want to get something out of it other than money!
Undergraduate scholarships
Our department offers financial assistance in the form of scholarships and bursaries, in addition to the scholarships offered by the University of Sheffield.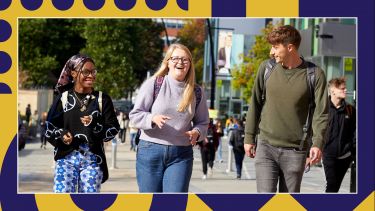 Advance Register for Clearing
We have places on our undergraduate courses this autumn. If you've already got your results you can apply now, or if you're still waiting for results get your name on the list by advance registering.