I worked on battery-electric vehicles and with the Formula-E team at Mercedes AMG
Shamoil Khomosi
Software and Controls placement student
BEng Mechatronic and Robotic Engineering with Year in Industry
2023
Shamoil worked as a Software and Controls placement student at Mercedes AMG based in Brixworth, Northamptonshire for his Industrial Placement Year.
"During the year, I worked alongside the software engineering team on battery management and safety-critical systems for the powertrain of a long-range battery-electric vehicle (VISION EQXX). In April 2022, EQXX was driven from Germany to France for over 1000 km on a single charge, becoming the most efficient Mercedes ever built."
"Also I worked with the Formula-E software and controls engineering team, where we developed the software for the power units of the Mercedes-EQ Formula-E Team and Rokit Venturi Racing amidst Season-8 of the Formula E World Championship. Whilst working alongside the Formula-E team, I primarily contributed to the development of an externally excited synchronous motor (EESM), which constitutes an ambitious ongoing project built at HPP.
"Whilst on the placement, I enjoyed the variety of tasks I had the opportunity to be involved in. The placement experience helped me develop a sound understanding of the operations of an electric powertrain: from utilising the chemical energy within a battery's cells to delivering mechanical power at the wheels."
"As I was involved with the progression of electric powertrains and a new generation of inverters and motors, I consider my placement to have revolved around a theme of sustainable advancements within the automotive industry. Following a successful placement at HPP, I aspire to advance my career within the automotive industry. I look forward to applying the skills and the knowledge I have gathered within an academic context during my final year."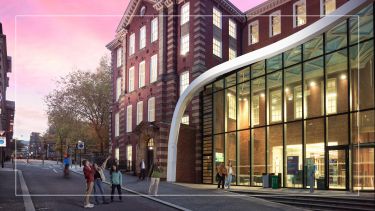 Visit us
Discover what sets Sheffield apart at our undergraduate open days on the Saturday 21 October or Saturday 18 November.