Sheffield's placements helped me understand the patient journey

Eléna Starsong
Undergraduate
BMedSci Nursing (Adult)
2024
Having already got a degree, Eléna decided to return to university during the pandemic and study nursing. Eléna explains just how important the locality-based placements have been to their training, and the opportunities they've had at the University of Sheffield.
Why did you decide to study nursing?
I came to nursing quite late, having done a different degree and lots of other jobs. The pandemic gave me the chance to really re-evaluate what I wanted to do with my life. Like a lot of people I chose nursing because I wanted to make a difference to people's lives. I wanted something practical and useful but also something that would open more doors - there is so much you can do with a nursing degree!
What drew you to the course at Sheffield?
I chose Sheffield mostly because of the cohort size (which tend to be quite small) and because our placements are based in one locality instead of moving between several. It means I can really get to know the hospital or community trust where I'll work once I'm qualified, and it's easier to understand the patient journey too. I've seen patients in one hospital placement and then several months later seen them again on a community placement after they've been discharged! 
What do you enjoy most about your degree?
I really enjoy the academic side but I've also had some amazing placement experiences.
One of my first year placements was district nursing and I absolutely loved that; by the end of the 6 weeks I was leading a clinic of patients. That was the first time I really felt like a nurse I think!

Eléna Starsong

BMedSci Nursing (Adult)
I'm also part of the 150 Leaders programme run by the Council of Deans of Health - I've learnt so much through the programme and met some incredible students across nursing and allied health courses. It's opened up a lot of opportunities for me within my course and beyond. 
Tell us more about your placements - have they given you any ideas about where you'd like to practise after graduation?
I think I will probably work in community nursing, likely general practice. I've had such a variety of placements and they've all been so interesting. I've done elective orthopaedics, general surgery, neurological rehabilitation, district nursing and respiratory medicine so far. I've also done shifts shadowing some specialist nurses in hospitals, such as the infection control and discharge teams. It's been really interesting to get to learn more about nursing roles I wouldn't experience as a full placement. 
Do you have any advice for someone hoping to study nursing at Sheffield?
If possible try and get some work or volunteering experience related to healthcare. It really does help! It's really important to understand what nursing is really like too. It is hard work and it is a very full on course but it is so rewarding. Speak to any nurses, or nursing students, you know and read up on some of the current issues in nursing. Anything to give you some insight into what it's like to be a nurse.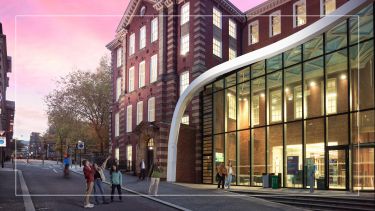 Visit us
Discover what sets Sheffield apart at our undergraduate open days on the Saturday 21 October or Saturday 18 November.