Be yourself and let your passion for nursing shine!

Emma Peet
Alumni
BMedSci Nursing (Adult)
2022
Emma shares her journey onto the Nursing (Adult) programme, what the course offered and the exciting opportunities it provided, including winning a Student Nursing Times award for her research.
I am a newly qualified nurse working on the Diabetes and Endocrinology ward at Barnsley Hospital. I qualified in September 2022 after completing the BMedSci Nursing (Adult) programme at The University of Sheffield.
Thinking about going into my first post as a registered nurse was daunting at the time. Initially, I was unsure what particular area of nursing I wanted to go into, but it turns out I have developed a keen interest in diabetes. I also completed my management placement on the ward where I am now, which made settling in a lot easier.
Being a newly qualified nurse is a huge step to take from being a third-year student. Feeling anxious during those first few months is not unusual. However, the supernumerary period and preceptorship programme give you the support you need to make that transition more smooth. Not to mention, the first day you put on your 'blues' is amazing, knowing all your three years of hard work have finally paid off!
After a couple of months, I have definitely started to find my feet and feel more confident in my practice. You continue to learn new ways of working and skills each shift. I am enjoying developing my practice as a whole, working in a field of nursing I am interested in and making new friends.
As you start your role as a qualified nurse, all your knowledge and skills you have learnt during your training are put into practice. Studying my Nursing degree at The University of Sheffield prepared me for my first nursing role in many ways. It gave me the chance to experience a wide range of placements, learn about different specialities and care for different types of patients.

​​​​​​

Emma Peet

BMedSci Nursing (Adult)
Applying to The University of Sheffield really was an easy choice for me because the course has a lot to offer. It's split equally between theory and practice, which meant what we learned in the classroom could be developed on our placements. The university's simulation and clinical skills facilities also helped me develop my skills and prepare me for practice.
Each unit is taught very well, and you're fully supported by both the unit lead and your academic tutor. Lessons in the classroom were engaging, with regular guest speakers sharing their expertise on specific aspects of nursing. 
The course offers a single placement locality which was very important for me as this meant I could complete placements in an area I wanted my first post to be in. This made the transition a lot easier as I had the experience of working within the trust.
During my degree, I also won a Student Nursing Times award for a piece of research on improving oral nutrition for dementia patients. Winning the award proves that there are plenty of opportunities for you to achieve great things and make a difference while studying at Sheffield.
I would recommend The University of Sheffield to anyone wishing for a career in nursing. My top tips for securing your first qualified post would be to pick an area you will enjoy, research the trust and its values, and prepare for interviews by thinking about possible questions they may ask. But most importantly, be yourself and let your passion for nursing shine!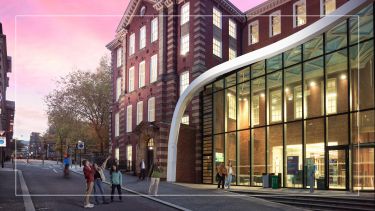 Visit us
Discover what sets Sheffield apart at our undergraduate open days on the Saturday 21 October or Saturday 18 November.