Nursing is a career where you're learning new things everyday

Peter Lovett
Critical Care Nurse
BMedSci Nursing (Adult)
2021
Studying at Sheffield gave Peter the skills and mindset he needed to thrive as a newly qualified nurse. Now working in the fast paced world of critical care nursing, he explains what made The University of Sheffield such a great place to study.
Why did you decide to study adult nursing at Sheffield?
Choosing to train at the University of Sheffield was an easy decision. The university is a prestigious one with a rich history, and the smaller course size meant we had more time to spend with our tutors. The clinical skills centre at the Northern General Hospital and the extensive medical library beneath the Hallamshire Hospital were also really enticing. My choice was made even better by the fact that Sheffield is home to the best football team in the world, Sheffield United!
Do you have any memorable moments from your time at Sheffield?
I've got a lot of memories from my time at The University of Sheffield - from riding the Paternoster lift to spending sunny days at Crookes Valley Park with my mates. The city is The Green Jewel of the North with so many hidden places and so much nature on its doorstep. My most memorable times from university are maybe a little unprofessional to be said but the nightlife is a fun time nevertheless! Any students coming to the university will have so much fun meeting new people and having their own adventures on campus and in the city.
What area of nursing are you working in now that you've graduated?
My current area of practice is critical care nursing. I work alongside a great team in the Intensive Care and High Dependency Unit at Chesterfield Royal Hospital. I find the complexity and difficulty of critical care really appealing and it drives me to continually work harder to improve and hone my skills. 
How has the course helped you in your career?
The University of Sheffield served me very well in preparing me for the realities and challenges in practising nursing. The University gives you a lot of autonomy and expects you to do a lot of self study. However the department doesn't just academically prepare you, they prepare nursing students mentally and emotionally too. You're encouraged to develop an adaptive mindset, which is key in healthcare as things can change in a moment. This is where I think the University performs really well, because they see nursing as a multifaceted practice with different attributes required for all aspects of caregiving, not just academically succeeding. 
Do you have any top tips or advice for someone hoping to study nursing at Sheffield?
The simplest advice for anyone coming to The University of Sheffield to practise nursing is to enjoy it and take it all in. Allow yourself to be open to new experiences and ideas as that's where the enjoyment of university comes from. Studying hard, whilst important, is a small part of a nurse's professional journey. Most of what you learn is learnt on the job so don't be too hard on yourself if you don't quite get something right the first time.
Nursing is a career where you're learning new things everyday, whether you've just qualified or have been practising for 20 years. A willingness to learn paired with having fun at university is essential to succeeding.

Peter Lovett

BMedSci Nursing (Adult) Alumni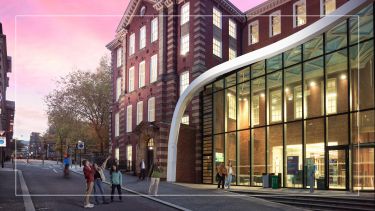 Visit us
Discover what sets Sheffield apart at our undergraduate open days on the Saturday 21 October or Saturday 18 November.