Children and Young People's Research Theme
We have a broad portfolio of interdisciplinary work focused upon the issues and debates relating to children, young people and their families.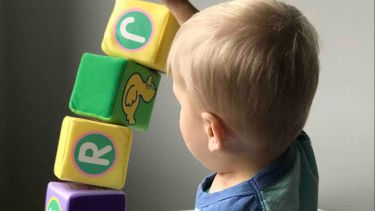 Off
Our work is theoretically driven and underpinned by a concern for inequity, vulnerability and responsibilisation, and their impacts on children and young people. 
We utilise qualitative, quantitative, and mixed-methods approaches to undertake research that addresses a range of areas, such as: evaluating interventions for children's speech, language and communication difficulties; assessing visual function in children; considering policy and practice implications for children's health and welfare. Importantly, we work with children to explore their everyday experiences of the circumstances that affect their health or wellbeing.  
Much of our research:
is child-focused
is participatory
draws upon principles of co-production
aims to address inequality and social outcomes for children and young people
We are committed to sharing the views and perspectives of children and young people and advocating for them in health, social care, education, and policy settings. We welcome the opportunity to work collaboratively with practitioners, community partners and academics nationally and internationally.
Our members
Our members are academics, researchers and doctoral students from the School of Allied Health Professions, Nursing and Midwifery: 
Deborah Pullicino 
Dr. Daniella Spiteri Cornish
Holly Geraghty
Moninuola Ifayomi
Some of current and recent projects include: 
Contacts
Dr Katie Ellis, Dr Sarah Spencer and Dr Jill Thompson.
Flagship institutes
The University's four flagship institutes bring together our key strengths to tackle global issues, turning interdisciplinary and translational research into real-world solutions.