Gender, relationships and care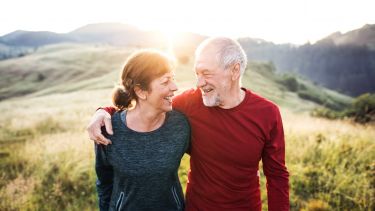 Off
Who are we?
We are academics and doctoral students working in research aligned to human health and wellbeing with a focus on gender. Our interests and areas of expertise involve theory, discovery science and applied research in relation to: gender identity, gender diversity, gender roles in society, gendered aspects of the healthy life span and ageing, and, importantly, the social aspects of gender and the biological aspects of sex that intersect with mental and physical health conditions.
What is our aim?
Our overarching aim is to advance gender-related research within the School of Allied Health Professions, Nursing and Midwifery, and support those engaged in such research.
What work are we involved in?
Our work extends to contexts involving relationships, such as gender based violence, and the gendered impact of illness on human relationships. We have expertise in research that examines health and social care from a gendered perspective, including issues such as health care access, health care experiences and the impact of these on quality of life.
How do we work?
We work in collaboration with partners from local and global communities, health care settings, charity and higher education sectors, NGOs and governments internationally. We conduct our research in a variety of ways, using qualitative and quantitative approaches, to capture lived experiences, co-produce knowledge, conduct surveys, interviews, clinical and experimental studies. We offer a scholarly place for discussion, collaboration and dissemination.
What are our values?
Our theme is committed to scholarly work, knowledge exchange and wider engagement to support gender equality and inclusion in society, health and social care. We provide opportunities for PGR students and staff to flourish through sharing, supporting, and mentoring.
Who are our current members?
Toqa Busebaia 
Tugay Senlik 
Samar Alotaibi 
Patricia Cowell, Theme Lead and Contact.
Selected examples of professionals and midlife-older women living with Type 2 diabetes: An interpretative phenomenological study', Journal of Advanced Nursing, 77(3), pp. 1411–1421. doi:10.1111/jan.14688.
Robertson, S., Williams, B. and Oliffe, J. (2016) The Case for Retaining a Focus on "Masculinities" in Men's Health Research. International Journal of Men's Health, 15:52-67. 
McGarry, J and Hinsliff-Smith, K. (2020) Silent Voices: Exploring narratives of women's experiences of health care professional responses to domestic violence and abuse. Journal of Medical Humanities.  42(2):245–252.
Patricia Cowell, Claire Pickerden, Mel Knight: White Rose Gender Equality College. 
Parveen Ali: Online course Supporting Victims of Domestic Violence -  "best in" award for domestic abuse
Sharron Hinchliff, Stephanie Ejegi-Memeh & Hatice Bulut: Festival of Social Science, Portraits of Menopause
Stephanie Ejegi-Memeh, Steve Robertson, Angela Tod, Michaela Senek and Beth Taylor: Festival of Social Science, Mesothelioma and Gender animation.
Flagship institutes
The University's four flagship institutes bring together our key strengths to tackle global issues, turning interdisciplinary and translational research into real-world solutions.