Born 1945, died 2019. A graduate of the Department of Psychology.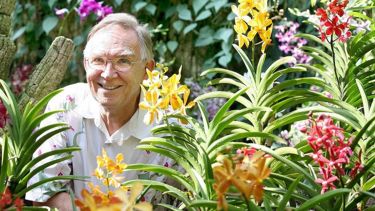 Dr John Elliott was born in Britain and moved to Singapore at the age of 4, but was educated in England. He attended Bootham School in York. He entered Clare College, Cambridge with an Exhibition in Natural Sciences and obtained a degree in Experimental Psychology in 1967. He went on to obtain a doctorate from Sheffield University in 1975, then joined the faculty at Sheffield where he was a lecturer from 1976 to 1988. He returned to Singapore, where in 1986 he was a founding member of the psychology programme at the National University of Singapore (NUS), and was instrumental in shaping that programme. He remained on the faculty until his retirement in 2018.
John was warm and enthusiastic about life and is fondly remembered as a caring educator, a dignified and kind gentleman and a fine friend with a wry sense of humour. He was married to Myra Elliott, a dental surgeon. They have two children, Fred and Clare. He died in Singapore of prostate cancer, aged 74.
Memories of John always include his pythons. He kept them in all stages of his life. In his teenage years at boarding school, he charged fellow students to watch his python eating a meal (a mouse). At Clare, he kept a python in his digs on Castle Street. There he also would enthusiastically seek out and share inexpensive fine sherries, play his cello, and conduct experiments on all comers with his foot-tickling machine to aid his research in this under-appreciated field of study. He kept a python at home in Singapore, which now survives him.
He became passionate about orchids. John was the President of the Orchid Society of SE Asia and Editor of the Malayan Orchid Review. He chaired the 20th World Orchid Conference in Singapore in 2011. He worked on the exhibit at the Chelsea Flower Show this year despite his illness. He enjoyed classic cars and was the proud owner of a 1962 Volvo sports car.
He served part time as a Research Fellow for the Bioethics Advisory Committee at NUS. He was an Academic Advisor to the UK Open University Psychology degree programme in Singapore. He also served on Singapore's National Medical Ethics Committee and National Bioethics Advisory Committee. He served on Singapore's Childrens' Society Executive Committee and chaired its Research Committee.