Welcome to the Class of 1981
Welcome to the Class of 1981's reunion page. Congratulations to our alumni celebrating 40 years since graduating from the University of Sheffield.
Welcome!
Alumnus Paul Taylor (BA English Language 1981) has some words of welcome for the Class of 1981 as he shares his memories of Sheffield.
Thank you to everyone who got involved and sent memories and photos from their time at Sheffield.
Here is a video of some of the highlights we received, or if you look down at the bottom of the page, there is a slide deck of everything that was submitted that you can scroll through at your own pace.
Bucks Fizz win the Eurovision Song Contest with "Making Your Mind Up"
More than 30 million people watch the marriage of Charles, Prince of Wales and Lady Diana Spencer 
Steve Davis wins the World Snooker Championship for the first time
The price of, in 1981: 
A pint of lager: 51p
A loaf of bread: 40p
A pint of milk: 76p
A litre of fuel: 35p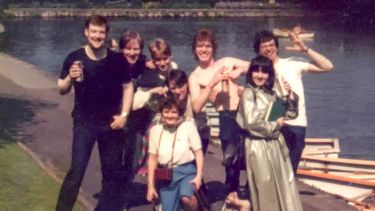 University was a time to study a subject we loved and I think we all realise how important that time at Sheffield was.
Chris McPhee
(BA Ancient History & Classical Civilisation 1981)
In 1980, Europe voted Sheffield to have the cleanest air. We liked the city, the Botanical Gardens, the Museum, the park and the environment, the friendly people and the snow. I was also fascinated by the Hole in the Road.
Dr Mohammad Azizul Islam
(PhD Geology 1981)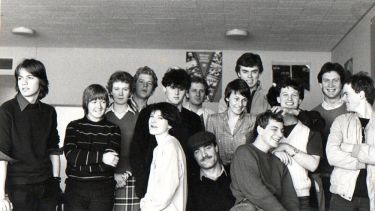 The DARTS student newspaper team of 1981, which won The Guardian's Student Newspaper of the Year award the same year.
Glyn Middleton
(BA English Literature 1981)
Links