AREC DRTT World Academy Partnership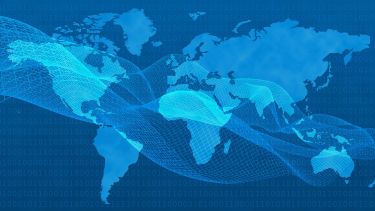 Being a subsidiary of China Development Research Centre of the State Council, DRTT focuses on providing services covering: high-quality information, top-notch policy research and industry consulting, big data, education and training, conference and industry park. The partnership put it in the unique position to provide comprehensive solutions that benefit all stakeholders, address environmental concerns and issues of resource efficiency.
Professor Helen Li, Dean and chief economist of DRTT World Academy, said: "The landing of AREC China with DRTT World Academy at its Beijing Science Park working in partnership will cement our strong international relation between China and UK, in addressing the world resource efficiency and sustainability challenges across global supply chains required by industry, government and society."
Professor Lenny Koh, Director of AREC, said: "We are absolutely delighted with this partnership between AREC and DRTT World Academy which will pave the way for major impact in China, enabled through our research and knowledge exchange. In the form of AREC China, it will become our local contact point to stimulate major collaborative projects and initiatives between UK and China, working with industry, government and academia."
The Advanced Resource Efficiency Centre's (AREC) mission and vision advocate efficient and responsible use of resources throughout the supply chain across sectors, industries and governments. Initially focussing on some of the world biggest resource security such as advanced materials and manufacturing, energy and civil nuclear, agrifood and water, AREC expands its portfolio to examine those challenges in the automotive, mobility & transport, construction, digitalisation, Industry 4.0, autonomous system, blockchain, intelligence management, waste recycling and circular economy domain. Our key question is with these advances of science and technology, are they resource efficient and sustainable? In the pursuit of our mission and vison, AREC supports the development of resource sustainable supply chains by proposing new ways of reducing risk for stakeholders in overcoming the challenges of resource availability.
AREC's approach uses a combination of methods, tools, models, technologies, processes and systems accordingly to address the specific challenges. Where applicable, cross learning takes place where knowledge sharing occurred. AREC owns intellectual properties of some of these solutions making its stakeholders and partners more competitive. Partners share with AREC their knowhow and technology, jointly making our co-produced outcome even more attractive.
AREC's industrial partnership with world leaders such as Microsoft, Rolls-Royce, Jaguar Land Rover, Tata Steel, Hovis, Whitbread / COSTA, Hovis, DLA Piper, IBM, Munton, Nestle, Wardell Armstrong; innovative SMEs such as Sheffield Forgemasters International, DBL Logistics, Brocklesby, Shaping Cloud, Olympia Electronics; organization bodies representing industries such as Minor Metals Trade Association (MMTA), Institute of Materials, Minerals and Mining (IOM3), Chambers of Commerce, British Standards Institute, Manufacturing KTN; government bodies representing policies such as All Parties Parliamentary Energy Studies Group (PGES), Sheffield City Region Local Enterprise Partnership (LEP) Sustainability Partnership / low carbon sector group, Sheffield Green Commission, Cold Commission, European Parliament, European Energy Research Alliance (EERA), resulting in major impact to resource efficiency and supply chain sustainability. These impacts range from improvement in regulatory compliances, carbon tax savings, cost savings, won procurement contract and green award, reduced negative environmental impact, increased supply chain competitiveness, improved productivity, enhanced energy efficiency, and others.
How to get involved
AREC and DRTT partners with individuals and organisations globally from industry, education, government and third sector. If you are interested in becoming involved, please email: ( Ken.pan@drtta.com and S.C.L.Koh@sheffield.ac.uk ). To learn more about our research, please visit us at DRTTA.com.cn; www.sheffield.ac.uk/arec
AREC Product
Supply Chain Environmental Analysis Tool –Suites
Customers can now choose among three different Cloud based SCEnAT software products and five service packages to fit their needs. The products are designed with Microsoft technology.
Current AREC Project Portfolio
COSTA/WHITBREAD - PAPER CUPS RECYCLING

COSTA commissioned AREC £100,000 to investigate recyclability and disposal route of paper cups. COSTA decided to launch a pioneering recycling scheme after environmental campaigner and prominent chef Hugh Fearnley-Whittingstall raised awareness about the non-recyclability of paper cups used by coffee chains in his show, Hugh's War on Waste (broadcasted by BBC1).

AREC used SCEnAT to map the paper cup recycling chain, undertook a large scale national survey to investigate consumers' attitudes towards recycling; and conducted laboratory testing to conduct fibre breakdown analysis of paper cups.

Working with key stakeholders, AREC (Prof Koh and Prof Styring) said: "The findings will be announced in public in due course and will contribute towards reducing the waste generated by the 8 million takeaway coffees Britons drink every day."

LEVERHULME CENTRE FOR CLIMATE CHANGE MITIGATION (LC3M)

The University of Sheffield received a prestigious £10 million grant from the Leverhulme Trust to create the Leverhulme Climate Change Mitigation Centre. AREC's Director Prof Koh is a Co-Investigator and uses her internationally recognised expertise in supply chain management to contribute to the centre's research theme "Sustainability & Society" (Theme 4) which investigates the sustainability and potential impacts of enhanced rock weathering.

Prof Koh and her team use hybrid life cycle assessment which analyses issues related to mining, grinding, transporting and spreading of crushed rocks needed to support enhanced weathering strategies at meaningful scales for carbon capture to enable integrated environmental assessment of the enhanced rock weathering supply chain and uncertainty-perturbation scenario analyses.

This helps assess the potential to build a global, sustainable, integrated enhanced rock weathering supply chain framework for analysing and understanding the long-term environmental, social and economic impacts.

EPSRC SIMULIFE

Through a £1.1 million EPSRC grant as part of the PSi programme, AREC works together with Jaguar Land Rover to investigate the impacts of ageing of materials on performance in the automotive industry. From the Cradle-to-Grave life cycle assessment using SCEnAT, results obtained through each of these steps facilitate understanding of the ageing process and help improve Jaguar Land Rover's performance which contributes to increasing customer satisfaction.

This research involves University of Manchester and The University of Sheffield (Prof Soutis, Dr Pinna, Prof Koh, Prof Wagg, Prof Hopkinson, Prof Hodzic, Prof Withers).

EEPSRC SUBST

Funded by EPSRC (Prof Reaney, Prof Koh, Prof Sinclair, Prof Rainforth, Prof Matthews, Dr Morley, Dr Tennant, Dr Freeman, Dr Dean), this £2.5 million 'Substitution and Sustainability in Functional Materials and Devices' (SubST) grant runs over a five-year period.

The research consists of six parallel projects, with more being developed in collaboration with industry partners throughout the course of the funding period. The objective is to identify alternatives to existing Functional Materials and Devices (FMD) which are less harmful to the environment.

All projects use multiscale modelling in device design, materials development and understanding physical properties. Supply Chain Environmental Analysis Tool (SCEnAT) is utilized on all projects. SCEnAT is coded based on the state-of-the-art Life Cycle Assessment (LCA) methodology and has been used by leading industry such as TATA, Rolls-Royce and Sheffield Forgemasters International. This research has generated major impact on materials sustainability across Japan, China, Europe and USA.

A prestigious example worth highlighting: as a result of the LCA research between KNN and PZT (comparing lead-based vs. lead free materials), Georgia Tech collaborated with us on LCA and techno-economic analysis on triboelectric Nano generator. Both of these studies have yielded two high impact outputs published in Energy and Environmental Science (Impact factor 29.518).

TRAINING FOR ENERGY EFFICIENT OPERATION (TRAINERGY)

With the aim of fostering greater exchange between academia and industry, TrainERGY aims to develop an innovative, evidence-based transnational framework that will markedly improve the knowledge and skills of academic institutions to produce more marked oriented energy efficient operations (EEO) curricula, reducing the barriers in this field. In order to achieve this objective, the team, which is comprised of key academics, small-medium enterprises (SMEs), and industrial association partners from different sectors, work together to identify existing training needs, create a framework for the development of EEO curricular, and produce learning materials for Masters level courses.

In addition, led by the University of Sheffield, the team develops an evidence-based Virtual Learning Environment (VLE) based on the SCEnATi where feedback from multiple stakeholders (academics, students, industry) will be evaluated and incorporated into the EEO curriculum in an open innovation and co-creation manner. TrainERGY, which involves Poland, UK, Greece and Italy, is funded by the European Commission ERASMUS+ programme.

This team includes Dr Kalinowski, Prof Ketikidis, Dr Solomon, Prof Koh, Dr Genovese, Prof Bruno, Dr Piccolo, and several key representatives from industry and business associations.

TRANSENERGY - ROAD TO RAIL ENERGY EXCHANGE (R2REE)

Funded by EPSRC, the £1.5 million research project TransEnergy – Road to Rail Energy Exchange (R2REE) focuses on new technology, infrastructure and system to sustainably deliver electrically powered rail transport systems and electric road vehicles (EVs), and extend to the power supply network which supports them.

The convergence over coming years of both road and rail transport on electric power with reduced dependence on fossil fuels offers great potential benefits, but also has risks from dependence on a single fuel type and peak demand stress on its underlying supply network.

Although fossil fuels have environmental drawbacks they have the advantage of offering inherent energy storage, thereby desynchronising time of energy use from its supply, and smoothing demands on the supply network. This is not the case for electricity use in which there are currently only limited means to smooth and reduce demand.

The proposed research addresses both the technology to store electric energy in a form suited to transport use, and the modelling to understand how to use the technology to reduce overall energy demand.

This project focuses on new battery technology for energy exchange between road and rail transport systems, and examines issues surrounding Electric Vehicles (EVs)' composition of the power supply network used to support these systems and the connection to rail and grid, and the associated techno-economic and environment impacts of the technology.

Prof Koh leads WP1 in this research to investigate the techno-economic and environmental impact of various battery technology using Life Cycle Assessment (LCA) and Life Cycle Costing methodologies, where SCEnAT+ and SCEnATi are deployed. This project is led by The University of Sheffield in collaboration with Leeds University and Southampton University.

The team includes Prof Stone, Prof Foster, Prof Koh, Prof Smith, Prof Harrison, Dr Fletcher, Prof Cruden, Dr Gladwin and Dr Goodwin.

N8 AGRIFOOD

The N8 AgriFood £16 million research programme funded by HEFCE brings together farmers, the government and leading academics together to tackle the biggest global challenges to provide a sustainable, resilient and healthy food supply for society as a whole.

The programme is led by the N8 Research Partnership, which is a collaboration of the eight most research-intensive universities in the north of England: Sheffield, Durham, Lancaster, Leeds, Liverpool, Manchester, Newcastle and York. The partnership brings together the greatest concentration of academics engaged in agri-food research in the UK with 370 researchers and £269 million of research funding.

AREC is a major contributor in this partnership because of its expertise in agri-tech and supply chain analysis. By integrating understandings of food supply networks from food production and supply through to consumption and nutrition, it is possible to develop practices for the UK's food supply networks that can help address global food security issues.

Prof Smith leads this, with a leadership and academic team including Prof Denby, Prof Hartley, Prof Banwart, Prof Firbank, Prof Halford, Prof Reed, Prof Cameron, Prof Jackson, Prof Koh, Prof Oglethorpe and a team of research and knowledge exchange fellows.

STFC AGRIFOOD NETWORK+

Funded by the Science and Technology Funding Council (STFC) with £363,967, the goal of the STFC Food Network+ (SFN) is to connect various sectors within the area of agri-food to stimulate interdisciplinary research which is needed in order to develop sustainable, secure supply of safe, nutritious, and affordable high-quality food using less land, with reduced inputs, and in the context of global climate change and declining natural resources.

It connects all the leading researchers across disciplines including physics and astronomy, social sciences, plant sciences, data and computer sciences and others to raise awareness about existing challenges and opportunities in agriculture.

This STFC funding is led by The University of Manchester, The University of Sheffield, York University, Newcastle University and Liverpool University and led by Prof Bridle, Prof Koh, Prof Flanagan, Prof Reed, Prof Halford, Prof Denby and Prof Grieve. Three champions have recently been appointed by the investigators to coordinate each of the themes: Dr Choudhary (Supply chain), Prof Oliver (Data science) and Dr Reynolds (Consumption).

UK AGRIFOOD VALUE CHAIN RISK ANALYSIS (AVCRA)

Identification and analysis of risks across the value chain is a pre-requisite for developing a resilient and sustainable supply chain of the future.

The AVCRA pilot project funded by N8 Agrifood aims to investigate the socio-environmental and geopolitical risk profile of UK agri-food value chains by employing a systems approach.

This project is led by Dr Choudhary from Sheffield in partnership with Durham, Newcastle and Leeds, and 6 industrial partners including Co-op Food, Quorn Foods, William Jackson Food Group, WRAP, Anthesis and Barefoot Lighting.

PROMOTING SUSTAINABLE FREIGHT TRANSPORT IN URBAN CONTEXTS: POLICY AND DECISION MAKING APPROACHES (PROSFET)

Funded by European Commission H2020 RISE with 283,500 euro, The University of Sheffield coordinates the EU-funded PROsFET which aims to deliver decision support tools to help negotiate conflicting interests that arise in urban logistics management, which includes a large variety of stakeholders.

Especially in the area of urban freight transport, it can be difficult to devise strategies that effectively address environmental concerns while reducing freight logistics costs at the same time. In order to better facilitate decisions that address concerns of multiple stakeholders, the project will undertake the following three steps. First, it will conduct a comprehensive review of urban freight transport in Europe, by highlighting best-practices and sharing them across a network of public bodies.

Second, it will promote the utilisation of stakeholders' engagement methods in urban freight transport policy formulation and strategic decision making in Europe. Finally, it aims to encourage the use of decision support tools for urban freight transport by public authorities in Europe. It is led by Dr Genovese from the Sheffield based AREC team involving Dr Ballantyne and Dr Sgalambro.

BLOCKCHAIN AND INTELLIGENT MOBILITY

Funded by Innovate UK Transport Systems Catapult (TSC), AREC is working in partnership with TSC, Computer Science and Transport Innovation Systems Sheffield on Blockchain in Intelligent Mobility. This project explores the transformational potential of such distributed ledger system (Blockchain) for future enterprises, logistics and supply chains – around the spheres of mobility-as-a-service, autonomous systems, Logistics 4.0 and Industry 4.0. This project builds on the Intelligent Mobility Skills Strategy by TSC, where the highlights are summarised below.

Key findings in the Intelligent Mobility Skills Strategy:

The UK faces a potential skills gap of 742,000 people by 2025.

'Disruptive' high value digital skills are in short supply.

Transport industry experts strongly prefer higher degree apprenticeships.

The potential lost opportunity cost to UK GDP is £50 billion per annum.

An integrated range of interventions is needed to address the skills shortfall. The industry and research participants agreed that no single intervention will address the shortfall in IM skills.

Proactive efforts need to be made to attract women to the industry.

The UK can adopt rapid, novel, low cost international interventions.

EU-INDIA RESEARCH AND INNOVATION PARTNERSHIP FOR EFFICIENT AND SUSTAINABLE FREIGHT TRANSPORTATION (REINVEST)

Funded by European Commission EuropeAid programme, the REINVEST project aims to foster collaboration between EU and India in the field of freight transportation, working together to make it more efficient, more environmental friendly and financially and socially sustainable.

Together with five partners, the University of Sheffield is tasked with the project's implementation. Objectives include but are not limited to analysing existing freight transport systems in both countries to identify best practices, develop a knowledge framework and a sustainable freight transportation toolkit to assist decision-makers; and increase knowledge sharing through the organisations of seminars and workshops.

The Sheffield team includes Dr Ballantyne and Dr Simpson. It involves partners from Loughborough University, IIT Delhi, IIT Bombay, IIT Karagpur, University of Padua and SEERC.

CIVIL NUCLEAR VALUE CHAIN MANAGEMENT, IN PARTNERSHIP WITH ROLLS-ROYCE

The University of Sheffield received a £37.1 million grant from the Regional Growth Fund to support the Nuclear Advanced Manufacturing Research Centre's large-scale programme of supplier development and manufacturing research in partnership with key industrial members. In this case, the partnership is with Rolls-Royce, which is the lead company for the UK Nuclear Supply Chain.

Whilst this programme focuses on the Civil Nuclear new-build industry, but has broad applicability across the nuclear value chain and other industries in the energy sector. In addition, AREC working with Nuclear AMRC analysed the UK civil nuclear supply chain competiveness and requirement for new nuclear power stations by 2035, and the report has been completed.
Recent AREC Publication
Structure-integration relationships in Oil and Gas Supply Chains.Ebrahimi, S. et al. International Journal of Operations & Production Management, 2018.
The environmental impact of fertilizer embodied in a wheat-to-bread supply chain Goucher, L. et al. Nature Plants, 3 (2017).
Conceptualising A Circular Framework of Supply Chain Resource Sustainability; Koh, S.C.L.et al., International Journal of Operations & Production Management, 37, 10, 1520-1540(2017).
Environmental life cycle assessment and techno-economic analysis of triboelectric Nano generators, Ahmed, A.; et al.; Energy & Environmental Science 10, 3, 653-671 (2017).
The contemporary landscape of fuel poverty research; Ambrose, A and Marchand, R, Indoor and Built Environment (Special Issue), Aug. (2017).
Perovskite solar cells: An integrated hybrid lifecycle assessment and review in comparison with other photovoltaic technologies; Ibn-Mohammed, T. et al. Renewable and Sustainable Energy Reviews, 80, 1321-1344 (2017).
Improving retail supply flexibility using buyer-supplier relational capabilities; Obayi, R., et al, International Journal of Operations & Production Management; 37, 3, 343-362(2017).
Sustainable Supply Chain Management and the transition towards a Circular Economy: Evidence and some Applications; Genovese, A.; et al. Omega, 66, B, 344-357 (2017).
A hybridised framework combining integrated methods for environmental Life Cycle Assessment and Life Cycle Costing, Miah, J.et al., Journal of Cleaner Production, 168,1,846-866(2017).
Integrated hybrid life cycle assessment and supply chain environmental profile evaluations of lead-based (lead zirconate titanate) versus lead-free (potassium sodium niobate) piezoelectric ceramics; Mohammed-Ibn, T.et al. Energy & Environmental Science, 9, 11, 3495-3520(2016).
Integrated resource efficiency: measurement and management, Koh, S.C.L et al. International Journal of Operations & Production Management, 36, 11, 1576-160 (2016).
Drivers of U.S. toxicological footprints trajectory 1998–2013; Koh, S.C.L. et al. Nature Scientific Reports6(2016).
Retrofitting the Built Environment: An Economic and Environmental Analysis of Energy Systems; Ibn-Mohammed, T. Cambridge Scholars Publishing (2016).
Intelligent Mobility Skills Strategy, Transport Systems Catapult (2016).
Flagship institutes
The University's four flagship institutes bring together our key strengths to tackle global issues, turning interdisciplinary and translational research into real-world solutions.